Sign up for Club Timmisa
You have now signed up for Club Timmisa
You must now log in to the portal, with your new user, by clicking on login in the right corner.
Change password
You will receive a code in your email, which you can use to change your password.
We can not find this email in the system
Add trip
Your reservation number is six characters long and can contain both numbers and letters
1943
IT supporter
You learn about IT systems in the office field. These can be telephones, computers and copiers. You will learn to find faults, to repair and install IT equipment. Your job is to develop, build or maintain IT systems. The work requires knowledge of the latest techniques.
As an IT supporter, you must not only be able to find and fix IT-related problems - you must also be able to explain and make people understand the problem. Or at least for them not to make the same mistake again - or in that case be able to solve the problem themselves.
During your education you will gain an in-depth knowledge of several areas of work and you will find that several issues can be linked to your theory.
The daily work of an IT supporter consists of
---
Operation and maintenance of the IT system
Find and fix IT-related errors and user errors
Install and configure computers, programs and other IT installations
Guide users and ensure self-help
Connect monitors, printers, routers, servers, etc.
System software setup, primarily Microsoft's product program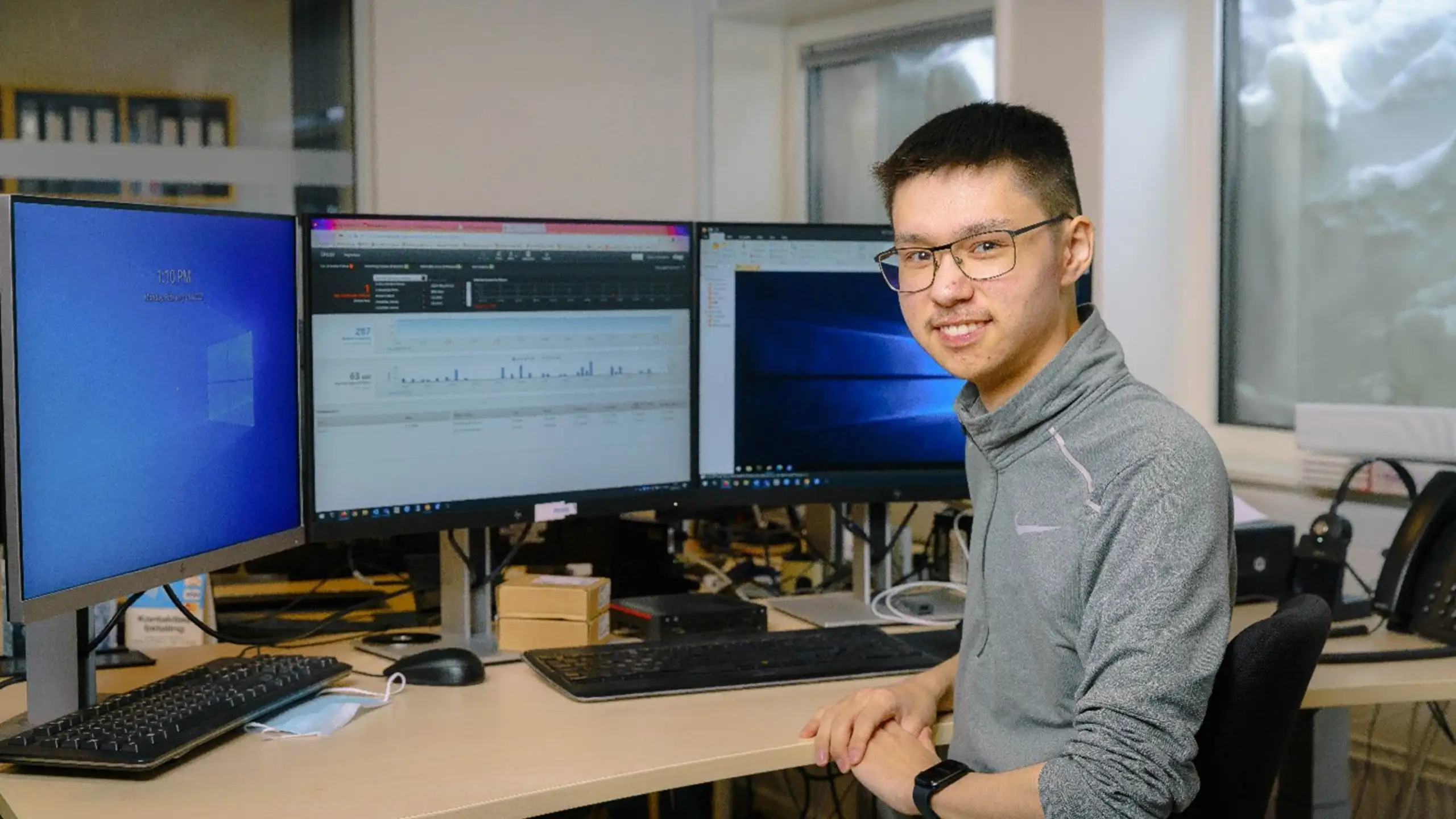 Education
---
In the education, you gain a broad knowledge of IT, which enables you to find errors and see connections between different systems, you learn to set up, update and maintain PCs and networks.
The education is built on starting first with the main education data and communication
Basic course 1 lasts 20 weeks, basic course 2 you choose your field of study
The education lasts 2 years
You complete the education with a journeyman test.
With this education, it is important that you want to work with IT and technology. Is good at reading instructions and manuals in English. In addition, is service-minded and good at helping and guiding others, focuses on quality and details and can work both independently and with others
Qualification and requirements for the education
---
You have at least 2.0 in average grade in both Danish and mathematics for the final exam in 9th or 10th grade or an equivalent exam. In Danish, the average of your oral and written grades is calculated. In math, the average of your written grades is calculated.
In the main course, you must have passed Danish E, mathematics E and English in the basic course, - ie have received a minimum of 02 in these subjects during the basic course. The reason for this is that these levels are continued in the subjects in the main course.
Economy
---
You get aspirant salary according to current rates in Air Greenland.
Application
---
Submit an application once we have posted a job posting on our website www.airgreenland.gl