Air Greenland's flight schedules are packed with news
Air Greenland's flight schedules for 2024 and the coming years provide better travel options between Europe and North America. The timetables will support a sustainable value chain in the tourism industry, and thus value creation in society. Air Greenland's goal is to lift Greenland together with the tour operators, and therefore they now have the opportunity to create more products targeted at both travellers from and to Greenland.
On Monday evening, 16 October 2023, Air Greenland unveiled the timetables for the coming years during the travel fair Vestnorden. Here, sellers from the Greenlandic, Icelandic and Faroese tourism and aviation industries meet buyers from all over the world.
Air Greenland's Commercial Director, Henrik Søe, presented the timetables for the coming years and he is in no doubt that the biggest news in the 2024 timetable is the opening of new routes and interline agreements with other airlines.
Aalborg is included in 2024.
A route that will reopen in 2024 is the route between Aalborg and Kangerlussuaq between 25 June and 20 August. However, the route is not a direct route, as the aircraft has a stopover in Copenhagen.
We have the opportunity to fly to and from Aalborg Airport on Tuesdays, by making a stopover in Copenhagen and continuing to and from Kangerlussuaq. In this way, we hope to meet the needs of customers travelling to and from North Jutland," says Henrik Søe, adding that Jettime operates the route on behalf of Air Greenland.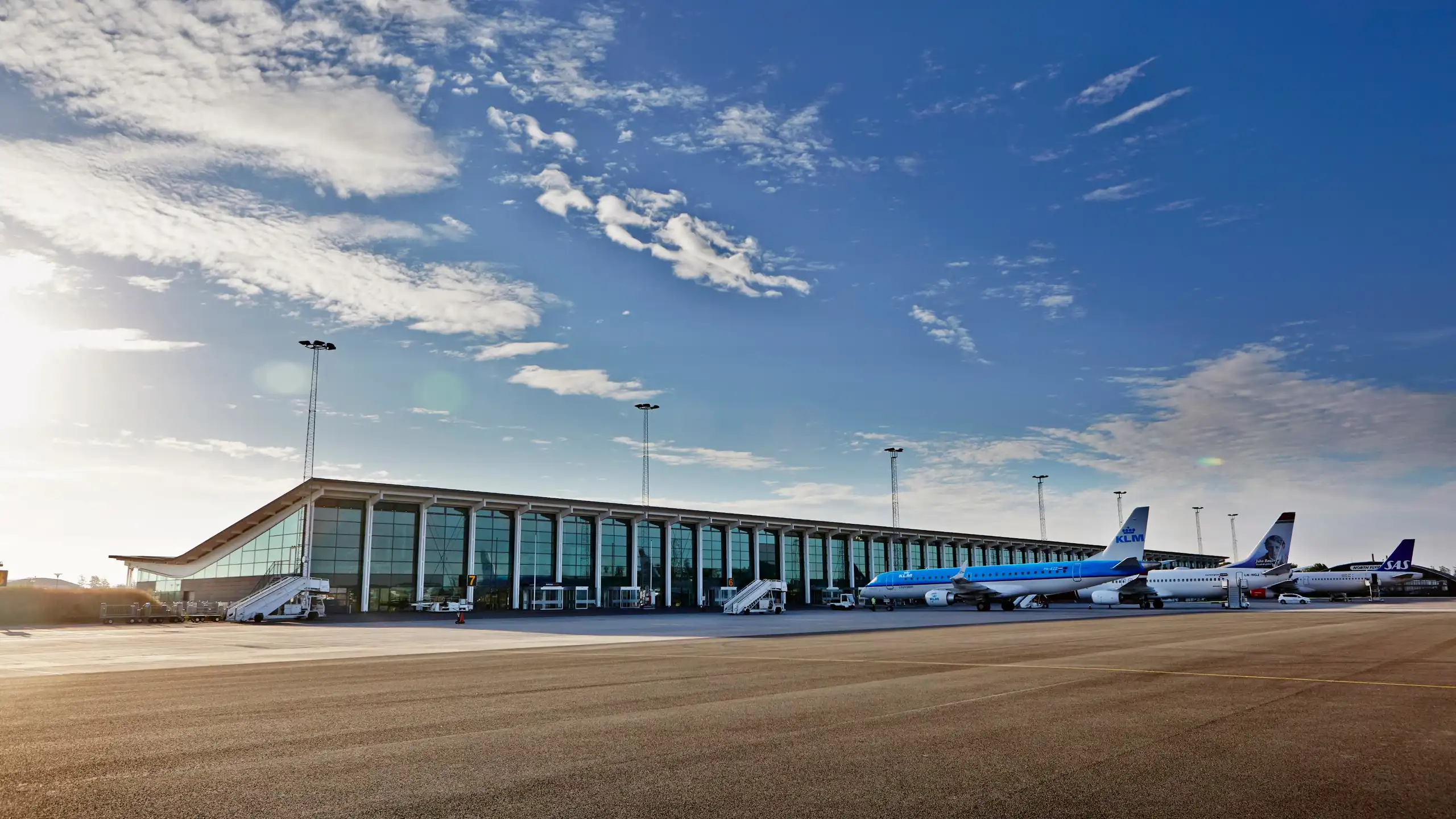 Aalborg Lufthavn. Foto: Aalborg Lufthavn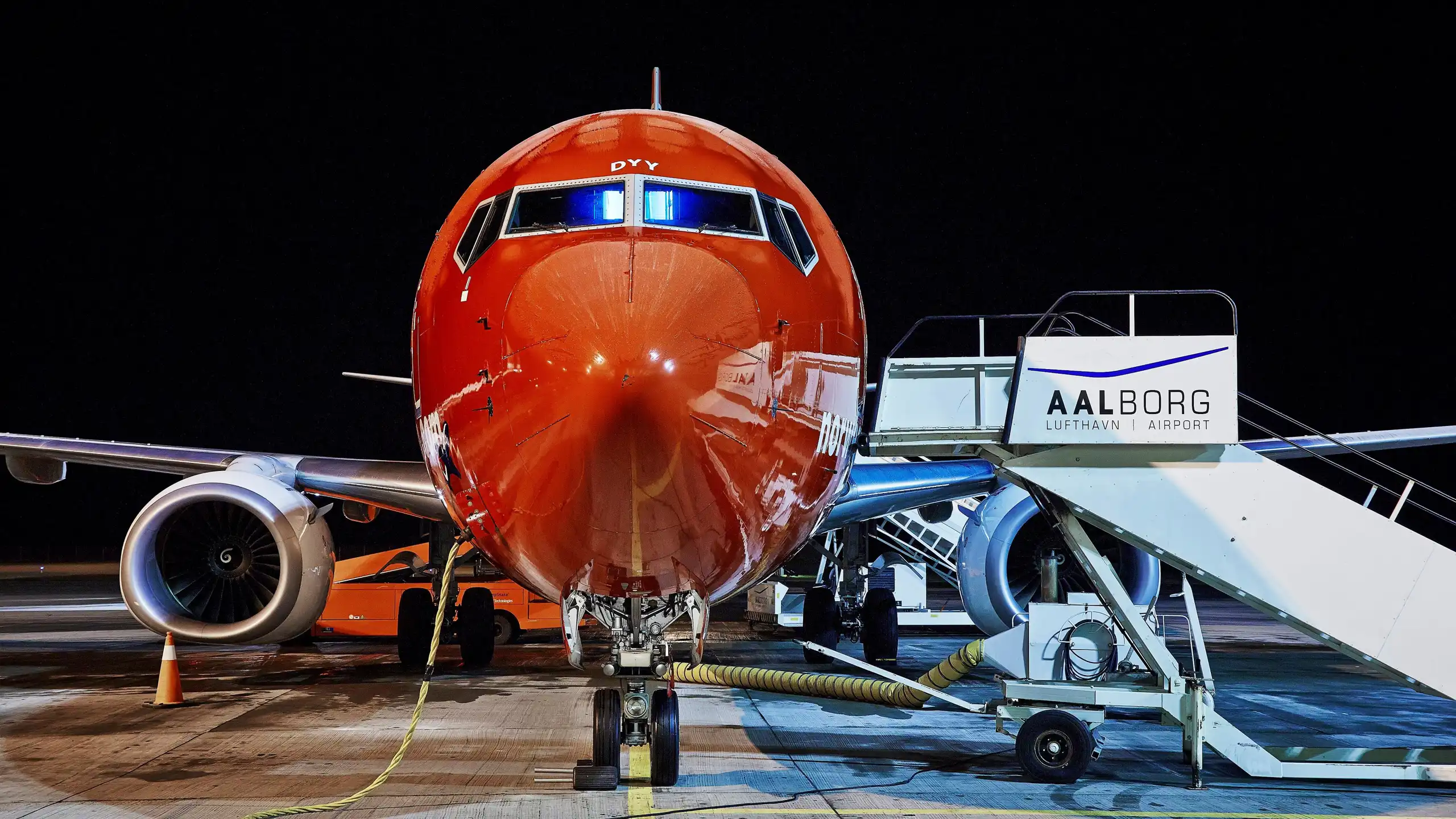 Fra Aalborg Lufthavn Foto: Aalborg Lufthavn
More flights between Greenland and Denmark
Air Greenland's Tuukkaq transatlantic aircraft will operate weekdays between Kangerlussuaq and Copenhagen from 17 June until 8 September 2024, but there is still a need for two additional flights on the route during the summer peak season.
"We will continue the agreement with Jettime to fly the route on Mondays and Thursdays. This brings us up to ten weekly departures between Kangerlussuaq and Copenhagen during this period. We will also continue the agreement with Jettime on the other routes and start flying these earlier," he says.
The weekly flight between Kangerlussuaq and Billund on Wednesdays and the direct flight between Narsarsuaq and Copenhagen will begin earlier in connection with Easter. The latter route will operate twice a week during the summer peak season.
"Domestic capacity will be adapted to the increased Atlantic traffic and we also plan to fly three times a week during the summer peak season between Nuuk and Kulusuk," says Henrik Søe.
Flight schedules 2025 and 2026
It is well known that Nuuk's new Atlantic Airport will open for flights at the end of 2024, and therefore many are excited to see what the flight schedules will look like in the years to come.
The early departure from Nuuk and late departure from Copenhagen will be operated by a smaller aircraft type than the transatlantic aircraft, Tuukkaq.
" We call it "mini Tuukkaq", but I must emphasise that we are in the process of researching the market for aircraft.  It is still too early to say more about whether we will lease or buy an aircraft for the purpose. This is also in view of the fact that we will be flying to Ilulissat's new Atlantic airport in 2026. We expect that there will be demand for direct summer flights between Ilulissat and Copenhagen," concludes Commercial Director Henrik Søe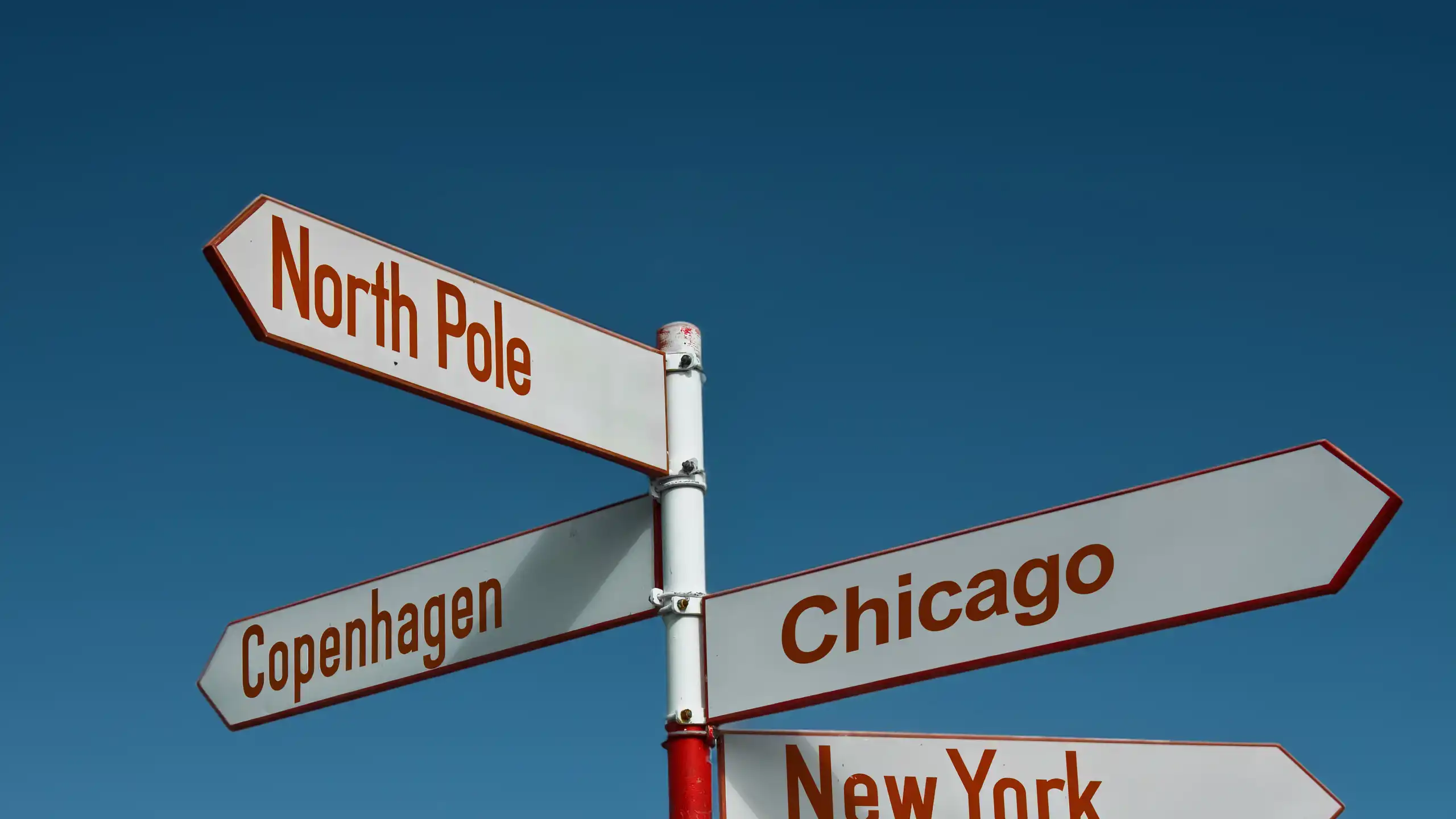 Where do you want to go?
New interline destinations already in 2024.
In 2024, interline agreements have again been signed with both SAS and Icelandair.  This means that as of today, there are several new international routes that can be booked directly on Air Greenland's website. These are all routes offered in co-operation with either SAS or Icelandair's route network, which are served via either Keflavik or Copenhagen. See the list of new destinations here: airgreenland.com
The list of new destinations are:
Aarhus, Amsterdam, Anchorage Bergen, Berlin, Boston, Brussels, Chicago Denver, Düsseldorf, Frankfurt, Gothenburg, Halifax, Hamburg, Hanover, London, Luxembourg, Kandersteg, Manchester, Milan, Minneapolis, Munich, New York, Oslo, Paris, Seattle, Stockholm, Stuttgart, Trondheim and Washington DC