Biofuel agreement takes the Atlantic route into an international super league
With a historic agreement on aviation fuel made from bio-waste, Air Greenland is taking a major step in the company's ambition to fly more sustainably and at the same time become an international leader.
In future, as much as 5 per cent of the fuel consumption on the route between Kangerlussuaq and Copenhagen will be bio-based SAF fuel. With these investments, Air Greenland is far ahead of the rest of the aviation industry in Europe.
As of today, flights on the route between Kangerlussuaq and Copenhagen Airport will be fuelled by the more sustainable aviation fuel, Sustainable Aviation Fuel (SAF). This is the result of a historic agreement between Air Greenland, DCC & Shell Aviation Denmark. SAF is made 100 per cent from bio-waste, including used cooking oil.*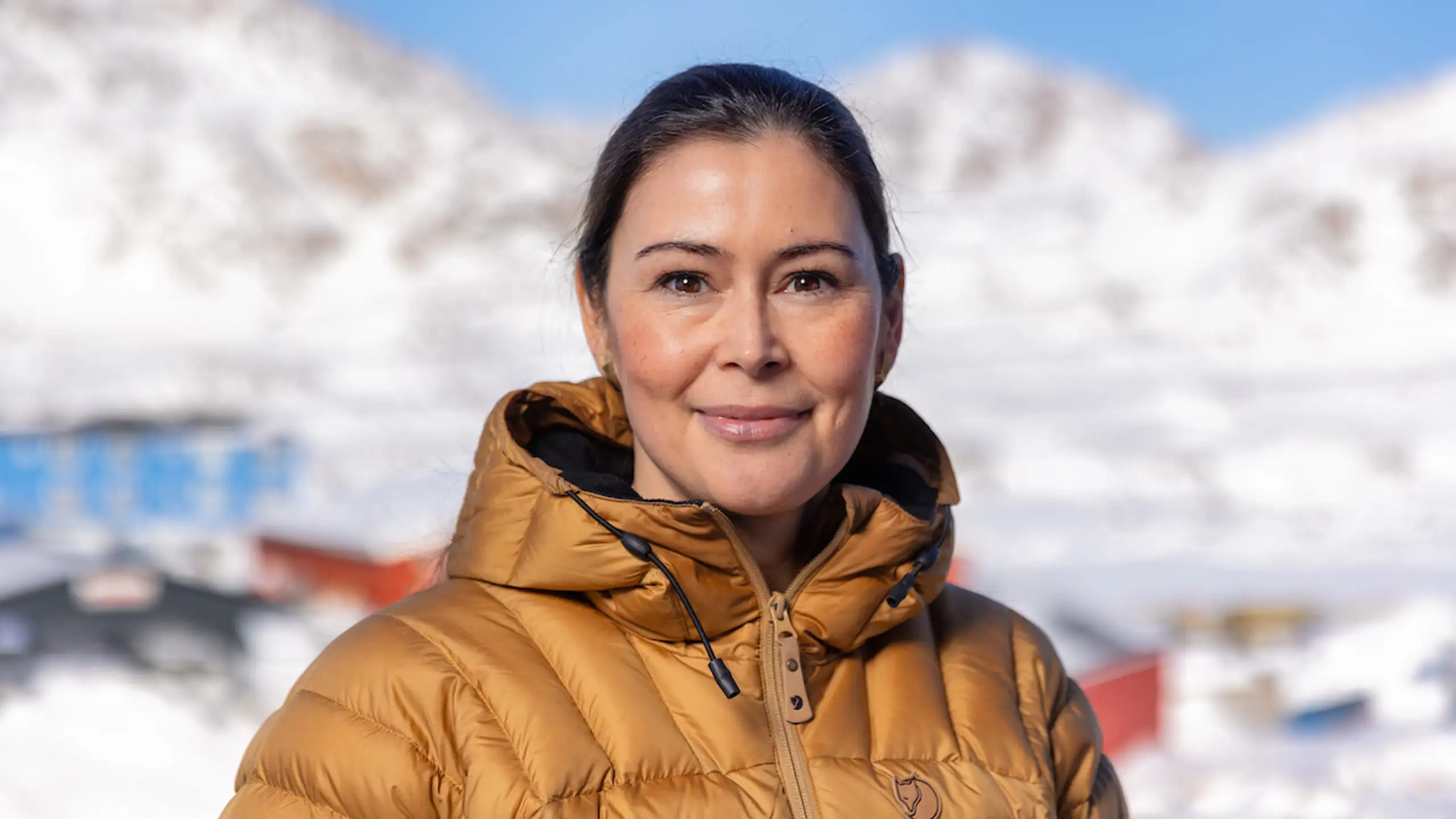 "Since 2019, Air Greenland's Board of Directors has been working strategically to modernise the fleet with more sustainable aircraft and helicopters. We want to support the goal of Greenland becoming a sustainable destination by reducing fuel consumption and thus our CO2 emissions. The desire to contribute to the green transition in aviation is deeply rooted in Air Greenland's culture, and sustainability has therefore been a weighty element in connection with the replacement of our Atlantic aircraft with an A330neo", says Bodil Marie Damgaard, Chairwoman of the Board of Directors of Air Greenland.
Jacob Nitter Sørensen, CEO of Air Greenland, elaborates: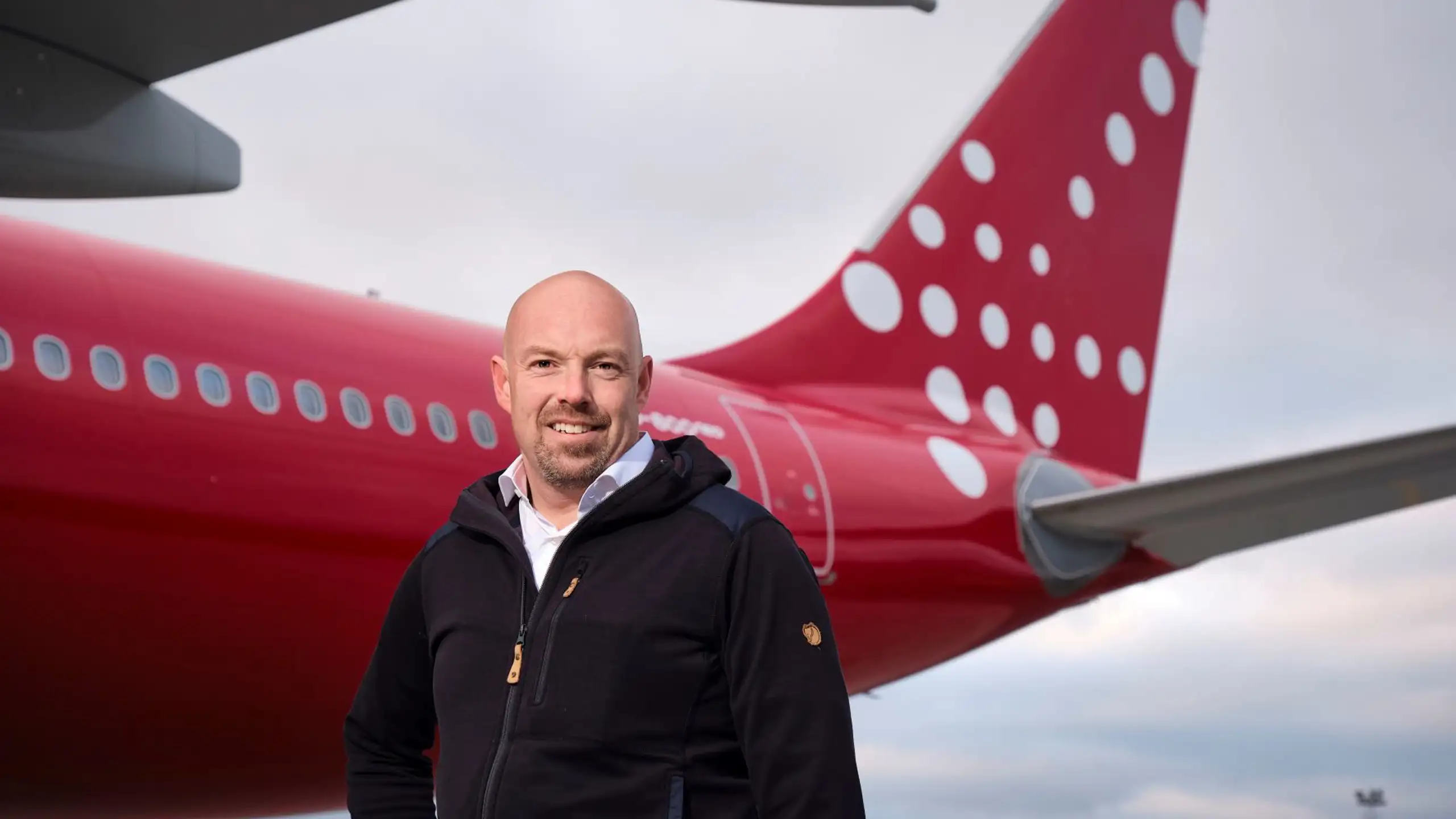 "With our new transatlantic aircraft, we will reduce fuel consumption and at the same time commit to using 5 per cent SAF on all Tuukkaq flights. This will reduce our CO2 emissions even more. I am proud that with this agreement, Air Greenland can be among the leading airlines in the green transition in Europe", he says.
The agreement means that the route to and from Copenhagen will fly on SAF fuel to an extent that has not been seen before either in Denmark or Europe. On an annual basis, 5 per cent of the consumption on the flights will be covered by SAF. "Air Greenland is thus taking a big leap on its own initiative into a future where aviation will have to comply with rules for the use of SAF within a few years," explains Ulrik V. Brendstrup, Managing Director of DCC & Shell Aviation Denmark.
"In light of the fact that the EU has a 2025 ambition that airlines in Europe must fly on at least 2 per cent SAF, it is a really big step we are now taking together with Air Greenland. In reality, this is a remarkable initiative - also in an international perspective. It is by far the largest SAF supply agreement we have ever signed," he says.
First supply to Copenhagen Airport
With the agreement between Air Greenland and DCC & Shell Aviation Denmark, SAF will now for the first time be supplied to Denmark's largest airport. Here, the supply of SAF to Air Greenland will be part of the overall infrastructure. In this way, the agreement also opens a new chapter for Copenhagen Airport, explains Thomas Woldbye, CEO of Copenhagen Airports A/S.
- There is no doubt that the use of more sustainable aviation fuels is crucial to accelerate the green transition in aviation, and at Copenhagen Airport, we are actively working to promote the development and use of these fuels. Therefore, we are very pleased that DCC & Shell Aviation are now introducing SAF at Copenhagen Airport. While we are waiting for the right framework conditions to ensure that the development and scaling of the new PtX fuels really takes off, the bio-based fuels are a good place to start, and I hope that Air Greenland's exemplary initiative will inspire other companies operating at the airport. To me, it is also a sign that the industry itself is ready to take the lead in the transition, says Thomas Woldbye.
DCC & Shell Aviation Denmark already supply fuel to Danish airports, and according to Sune Petersen, Head of Sustainability & Strategy, there is a growing interest in SAF.
"Aviation has a high profile in the energy transition. Right now, SAF produced from bio-waste is playing an important role in the shift away from fossil aviation fuel. And like other aviation stakeholders, we see SAF made from bio-waste as a good transition fuel on the road to a future where we fly on PtX-produced SAF!, he says.
* As SAF is made entirely from bio-waste, the fuel can reduce overall greenhouse gas emissions from the fuel by up to 80 per cent compared to fossil aviation fuel.