Greenland Tourism Award 2023 goes to...
Sisimiut Private Boat Safari has just been awarded this year's Greenland Tourism Award, which is presented in co-operation with Visit Greenland and Air Greenland. It was revealed at a special event during the tourism fair Vestnorden in Iceland on 16 October 2023.
In addition to the recognition from the Greenlandic tourism industry, the owner of Sisimiut Private Boat Safari was presented with a trophy and a travel gift card of DKK 10,000 to Air Greenland. 
Sisimiut Private Boat Safari
Jan Banemann, owner of Sisimiut Private Boat Safari, has been sailing for more than 35 years and has built up a knowledge of the sea and surroundings around Sisimiut, where he offers unique tours and experiences for small groups, including the UNESCO World Heritage Tour in Sisimiut. On the tours, he shows the surrounding settlements, wildlife and talks about the different types of fishing.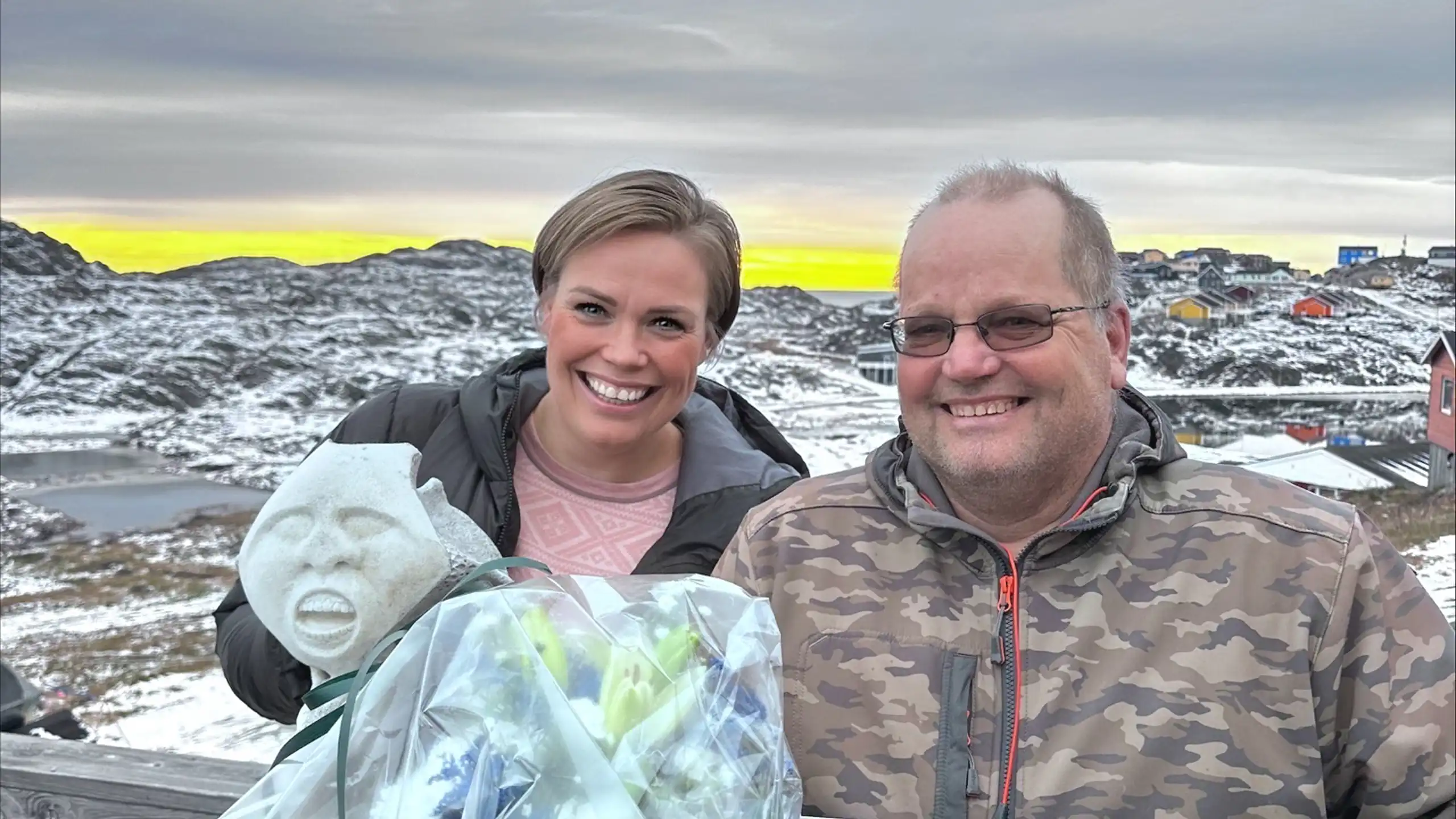 Vinderen af Greenland Tourism Award 2023 Jan Banemann, ejeren af Sisimiut private boat safari. Jan får her overrakt præmien på et rejsegavekort og et trofæ af Destination Manageren fra Destination Arctic Circle Tupaarnaq Kreutzmann Kleist.
Sustainability
In addition to providing unforgettable tourist experiences, Jan Banemann and his family are known for their sustainable approach and community involvement. They have been involved in volunteer work, which includes cleaning up rubbish in the local environment, both on land and at sea, ahead of the peak tourism season. Taking environmental responsibility can have a positive impact on others and Sisimiut Private Boat Safari's initiatives can make a difference locally.    
This commitment to sustainability can also be seen in his customised excursions that match the customer's individual needs, as well as in his collaboration with other tourism operators in Sisimiut. His mission is to ensure that tourism contributes positively to the local community and that the unique and authentic nature is not overloaded.  
The other nominees
The purpose of the Greenland Tourism Award is to reward and recognise tourism businesses that create sustainable products with a focus on safety, quality, environment, innovation and social responsibility.
The nominees for this year's Greenland Tourism Award have been nominated by the destination companies in the regions. 
This year the judging panel was represented by Visit Greenland, Air Greenland and Nalik Ventures. This year's nominated companies show a broad interest in cross-collaboration and an interest in taking co-responsibility for the environment around us.
The other nominees for this year's tourism award were Unique Tours Ilulissat, Mikami Hostel from Qasigiannguit, Qooqqut Nuan from Nuuk, Amazing Tours Greenland from Qaqortoq and Arctic Dream from Tasiilaq.