Tuesday, November 14, 2023
---
Locating sheep and lambs in South Greenland
Several sheep farmers in South Greenland have been searching for sheep and lambs in the landscape after heavy snowfall hit the region at the beginning of the month.
The gathering of the sheep for wintering was not yet complete when the blizzard hit, which is why many sheep and lambs were buried under masses of snow. Fortunately, many had already received help from Sermeq Helicopters and others to locate the sheep, but there were still more sheep farmers who needed help.  
When Air Greenland's helicopter had arrived in Narsarsuaq, the charter department offered to set aside an AS350 helicopter to help sheep farmers locate the sheep from the air. Some of the sheep farmers accepted the offer on Saturday, November 11th. One of them was Eskild Paviasen from Kiattuut (Kiattiit) near Qassiarsuk, who expressed his gratitude on his Facebook profile.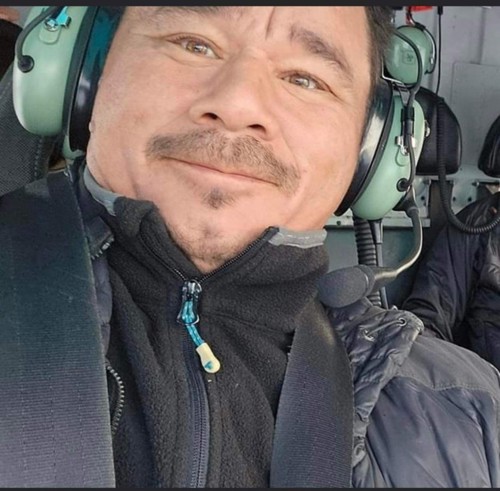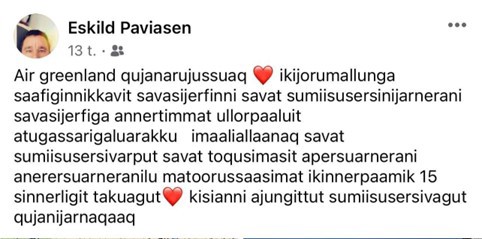 " Many thanks to Air Greenland for asking me if I needed help finding my sheep. I would have spent several days trying to locate them, but with their help we found them quickly", he wrote, among other things.
Our station manager in Narsarsuaq, Suulut E. Krogh, says that the operation to locate the sheep began at 9.00 am at Eskild Paviasen's sheep farm, Kiattiit. He was on board the helicopter himself.  
- We located 100-150 sheep and lambs and then used the helicopter to gather the sheep into larger flocks. Seeing sheep and lambs stuck in the snow and many of them dead was not something we were prepared for, but I was very touched by the situation. We were unable to land in several areas due to uneven terrain, says Suulut E. Krogh.  
The helicopter dropped Eskild Paviasen off in the mountains so he could get the sheep back to the barn and then they flew further south, where others had also requested help.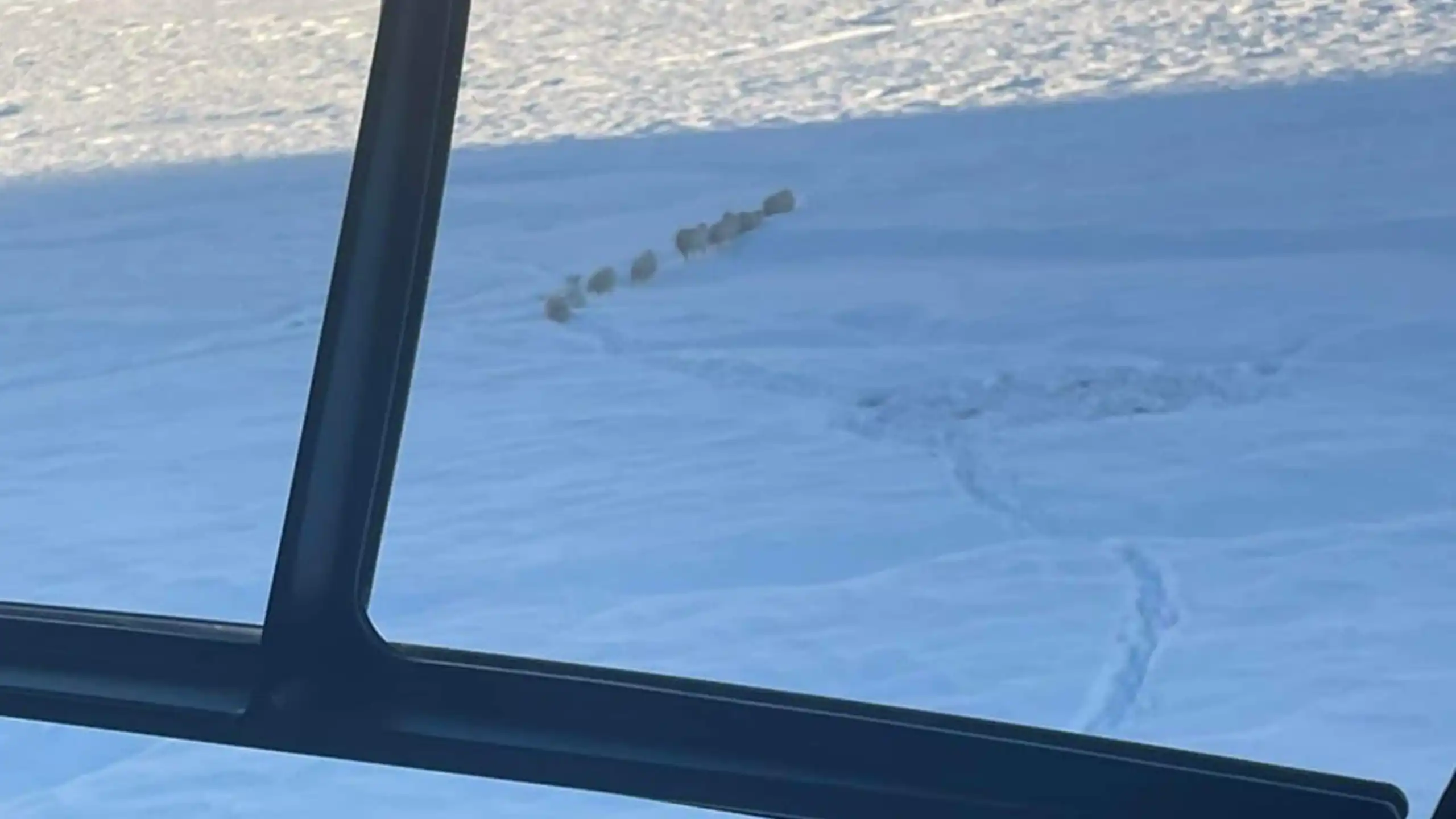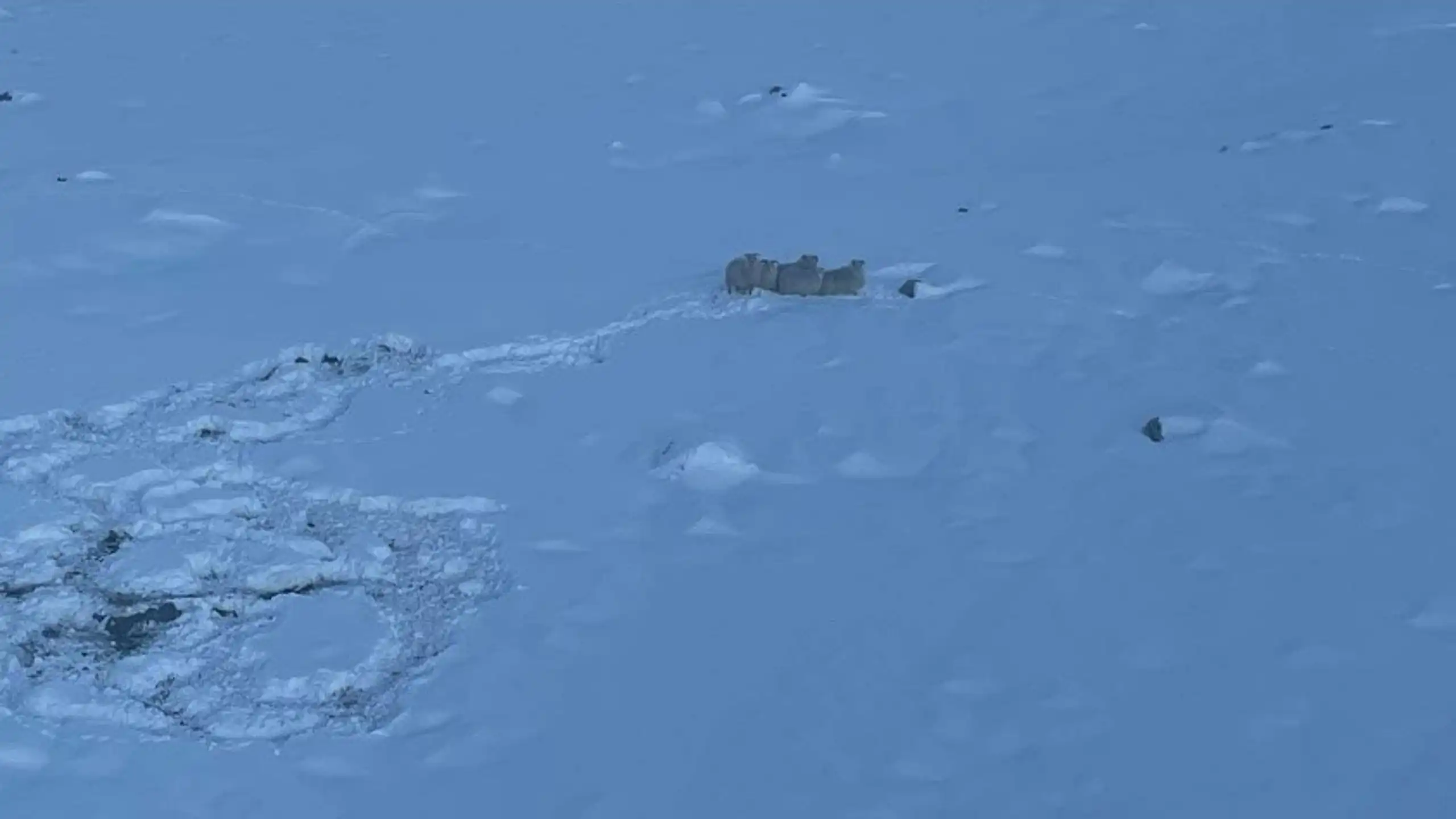 "We flew to Qaqortoq to bring a person from there to Tasikuluulik. He was to help gather sheep there. From there we flew low towards Qallimiut to talk to sheep farmer Piitaaraq Nielsen at his house and further search the area around there. Here we spotted 60-80 animals, unfortunately also some of them dead. After locating the animals and the snow was getting hard, Piitaraq was able to use his snowmobile to collect the animals", he says.
They were in contact with another sheep farmer who had located his sheep and by 4 pm the operation ended.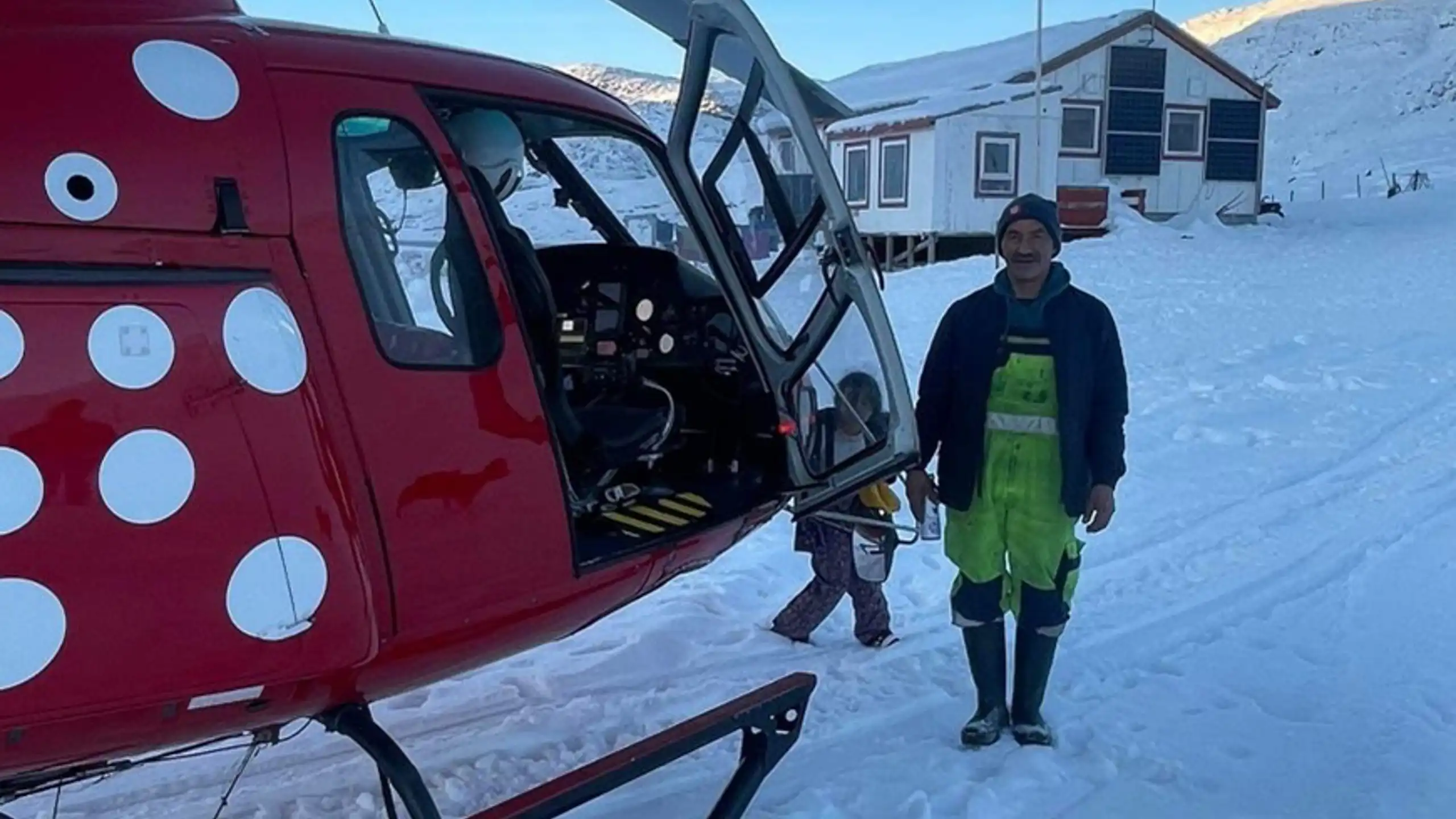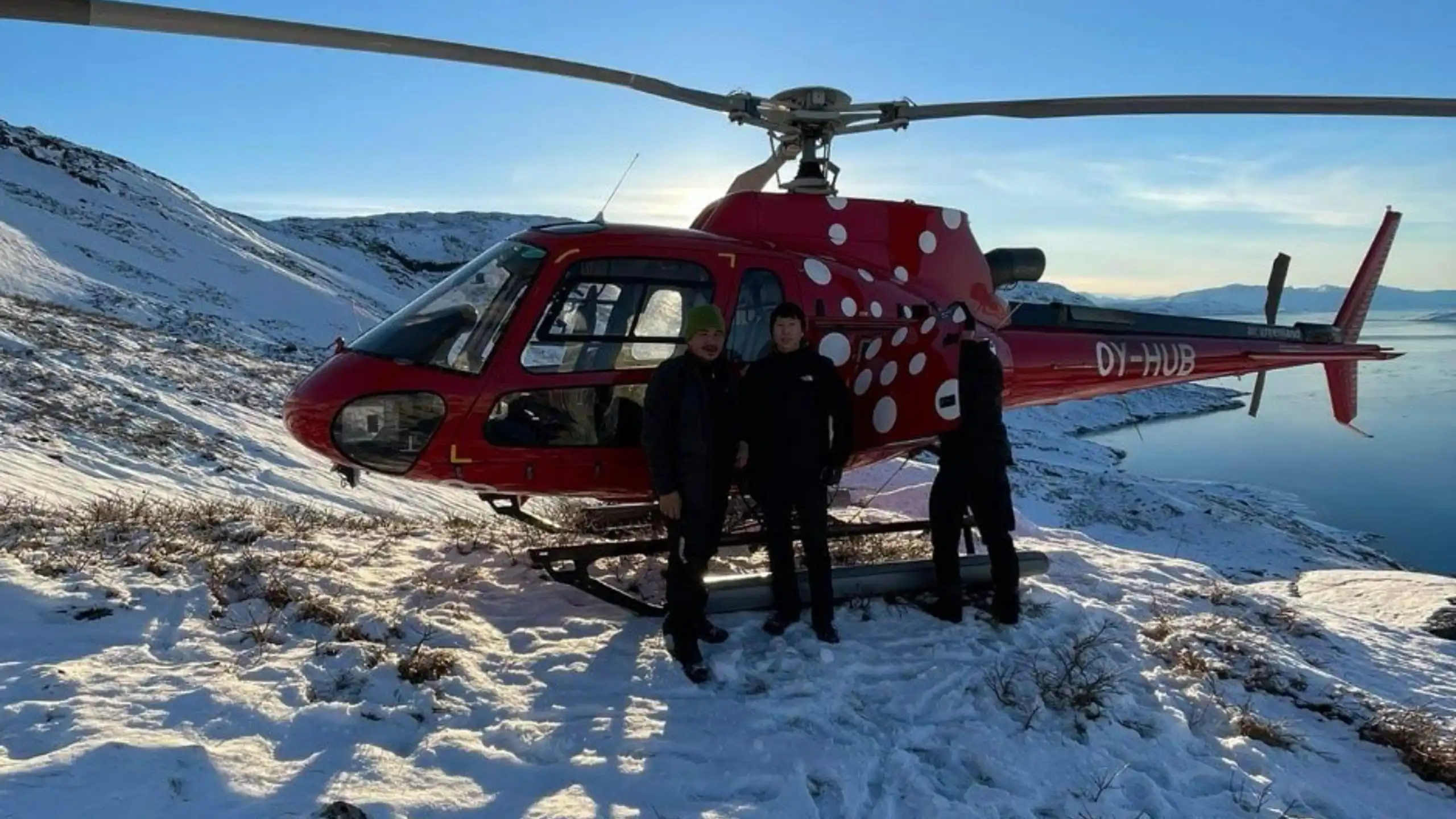 We send a greeting to the many sheep farmers in South Greenland who have lost some of their sheep and lambs. We hope the best for you <3