Sign up for Club Timmisa
You have now signed up for Club Timmisa
You must now log in to the portal, with your new user, by clicking on login in the right corner.
Change password
You will receive a code in your email, which you can use to change your password.
We can not find this email in the system
Add trip
Your reservation number is six characters long and can contain both numbers and letters
1941
The education
---
Is a vocational education and lasts for 3 years
There is an alternation between school stays at a local business school, the Iron and Metal School (KTI) in Nuuk and internships at Air Greenland's stations as a loader OR at the freight terminal
Subjects: Work environment, product development, production and service, first aid and elemental fire fighting, information technology, introduction to traffic theory, vehicle construction, maintenance and engine training, customer service, logistics and warehousing, etc.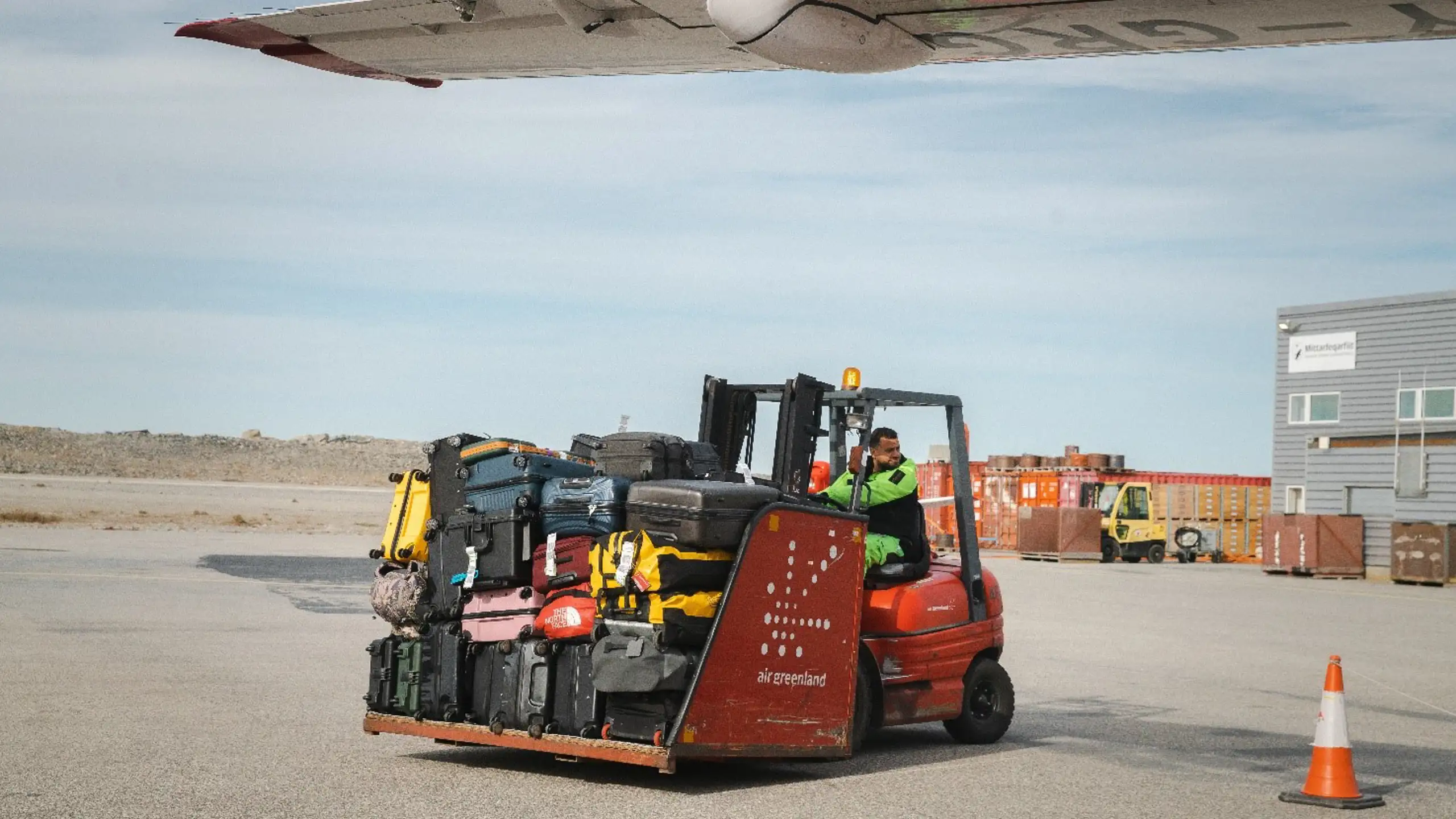 Internship in the freight terminal
---
Receipt / shipment of mail and freight
Preparation / palletizing of departing aircraft
Sorting of incoming goods and management of transit goods / mail
Internship at the loaders
---
Unloading / Loading of aircraft
Preparing cargo and luggage for departing aircraft
Sorting of arriving goods / luggage
Connection / removal of equipment on aircraft
Platform signaling for departing / arriving aircraft
Qualification and requirements for the education
---
Passed the Folkeskole's Graduation Exam (FSA) with satisfactory results and be admitted to the STI education
At least 17 years and preferably have work experience, as 100% meeting stability is an absolute requirement
Be presentable and service-minded
Clean criminal record (10 years back) is required to become an intern at Air Greenland
You must be resident in Greenland and must meet the Greenland Self - Government's requirements for educational support
Economy
---
Terminal worker apprentices receive apprentice pay in accordance with applicable rates from the self-government
Application
---
The education can be started with a school stay in week 3 or in week 40. You must submit an application form, which you can find at the municipal education guide / Majoriaq. The education can also be started with an internship period, and starts on 1 August at Air Greenland
To become an intern with us, you must pass a special entrance exam organized by Air Greenland.
You must send an application (CV) to Air Greenland no later than 15 May
Contact Majoriaq in your city to find out more about applying at the link below: https://www.majoriaq.gl/kl-GL