Sponsorships
Air Greenland has a sponsorship policy to contribute to projects that benefit our company and the Greenlandic community. We seek to contribute to sustainable tourism, where local experience is a significant factor.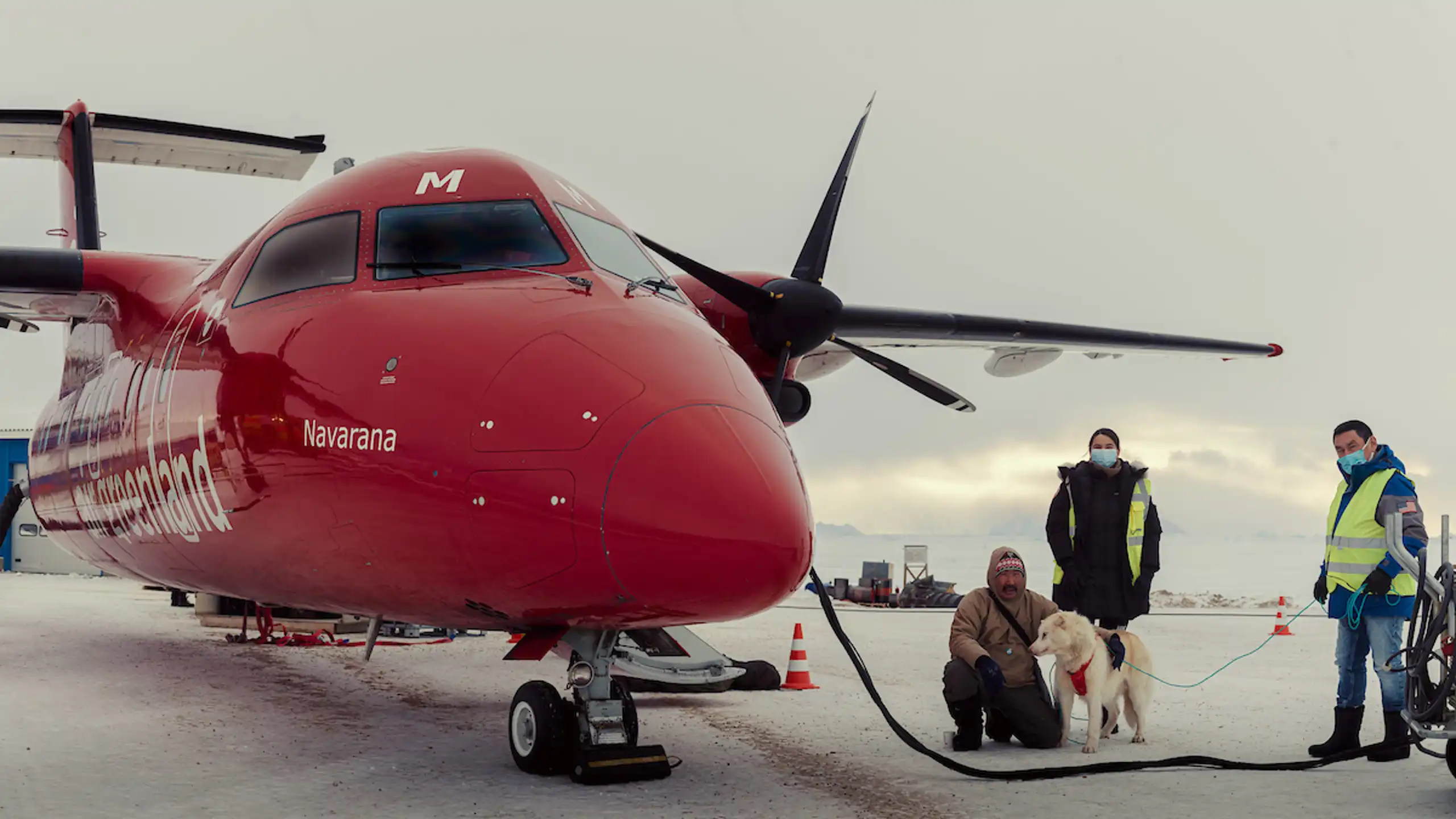 Avannaata Qimmersersui 2021
We play a crucial role in the Greenlandic infrastructure, and that role in society is both a great honor and a great responsibility. Historically, Air Greenland has contributed - not only to maintaining the cohesion of society - but also to a large number of projects and socially beneficial purposes in Greenland. We are really proud of that. A prerequisite for the sponsorships we give is that what we engage in creates value for both Air Greenland and the Greenlandic community. That is why we have chosen to enter into more and larger long-term sponsorship agreements.
To ensure that as many people as possible benefit from Air Greenland's sponsorships, we have chosen to enter into more and larger permanent cooperation agreements with unions, associations and cultural institutions in Greenland. You can read more about the agreements that have already been entered into below.
Hvordan får jeg eller vi en fast sponsoraftale med Air Greenland?
If you would like a permanent sponsorship agreement with Air Greenland, we first ask you to decide how a sponsorship agreement with your organization meets the following criteria:
What is the geographical coverage of the agreement? Eg. only Nuuk, the whole of Disko Bay, South Greenland, North Greenland, East Greenland etc.
How many in the country will benefit from the agreement?
Will the agreement help to support sustainable tourism development?
Will the agreement ensure that more people will be able to travel cheaper?
Is there a long-term potential in joining the sponsorship?
How can Air Greenland achieve visibility with the target group in connection with the sponsorship?
Once you have thought about this, you are very welcome to send an application to sponsor@airgreenland.gl.
We will endeavor to respond to all inquiries, and look forward to reading your application.