Medics in the SAR-group
Recently, seven SAR helicopter hoist operators completed a three-day intensive medical training course and can now call themselves Medics.
The course was held in two sessions in Kangerlussuaq, where the SAR group is based on a daily basis. Hoist operator and instructor Lasse Nymand Petersen says that the operators got a good insight and tools to treat medical and trauma patients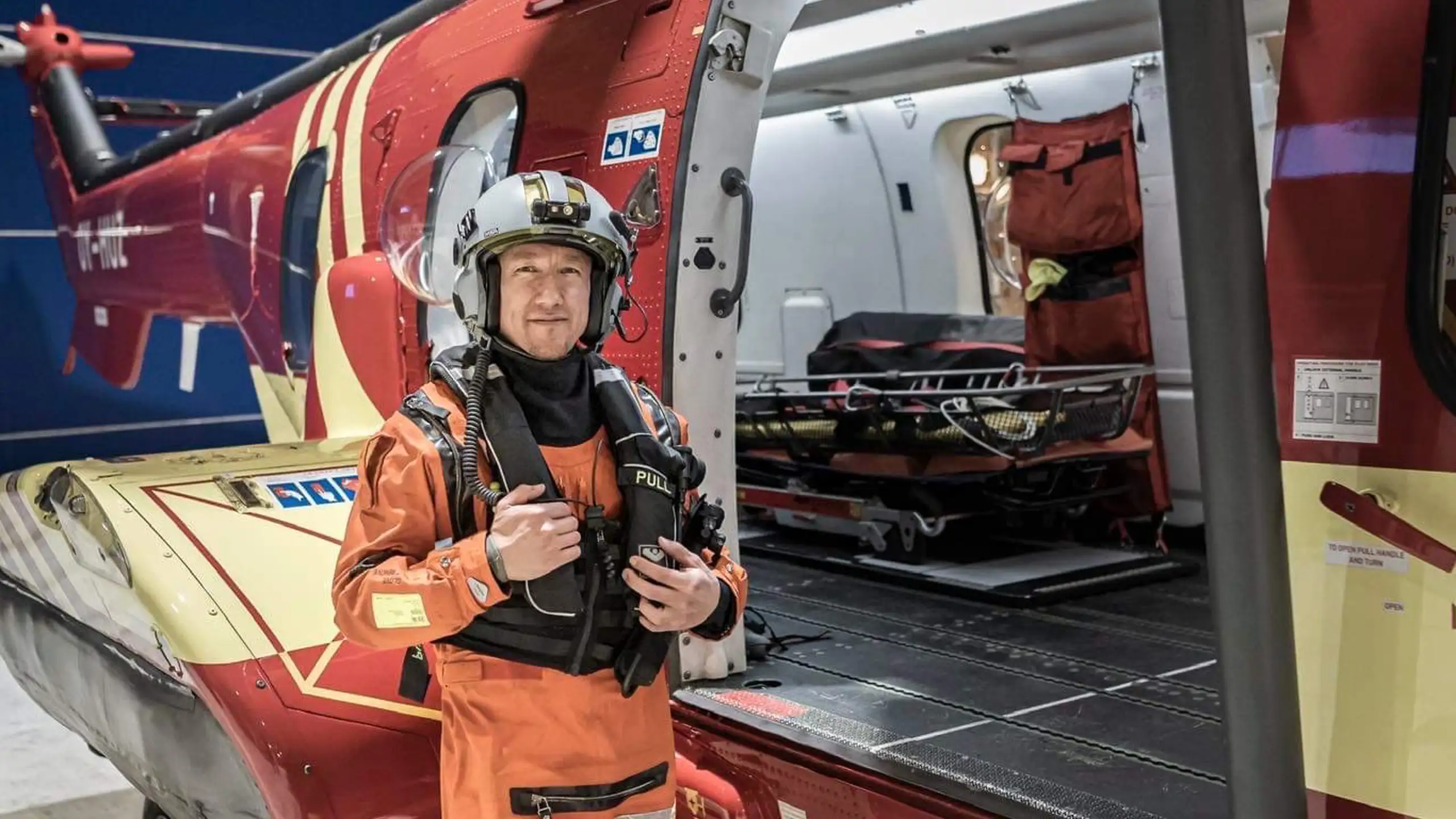 - Michael Lund Byskov, who is an advanced paramedical instructor, gave us instruction in trauma management. It could be someone with a broken leg, knee, ankle, hip or similar that we might have to rescue on a mission, says Lasse Nymand Petersen.  
The SAR group is mobilised for all kinds of missions, where they have to treat everything from a hypothermic person, trauma patients who need to have a bleeding stopped, to treating a person in cardiac arrest.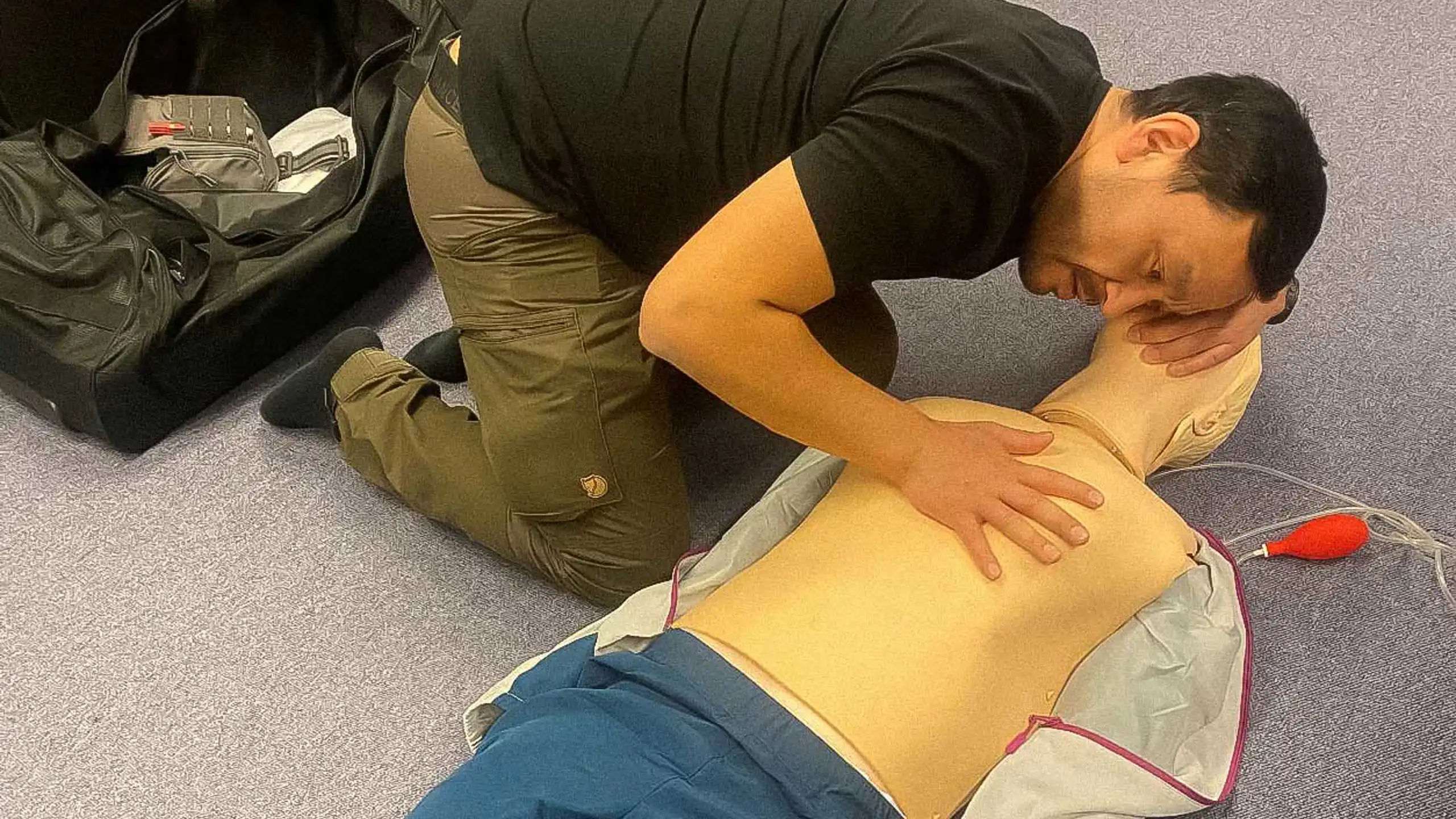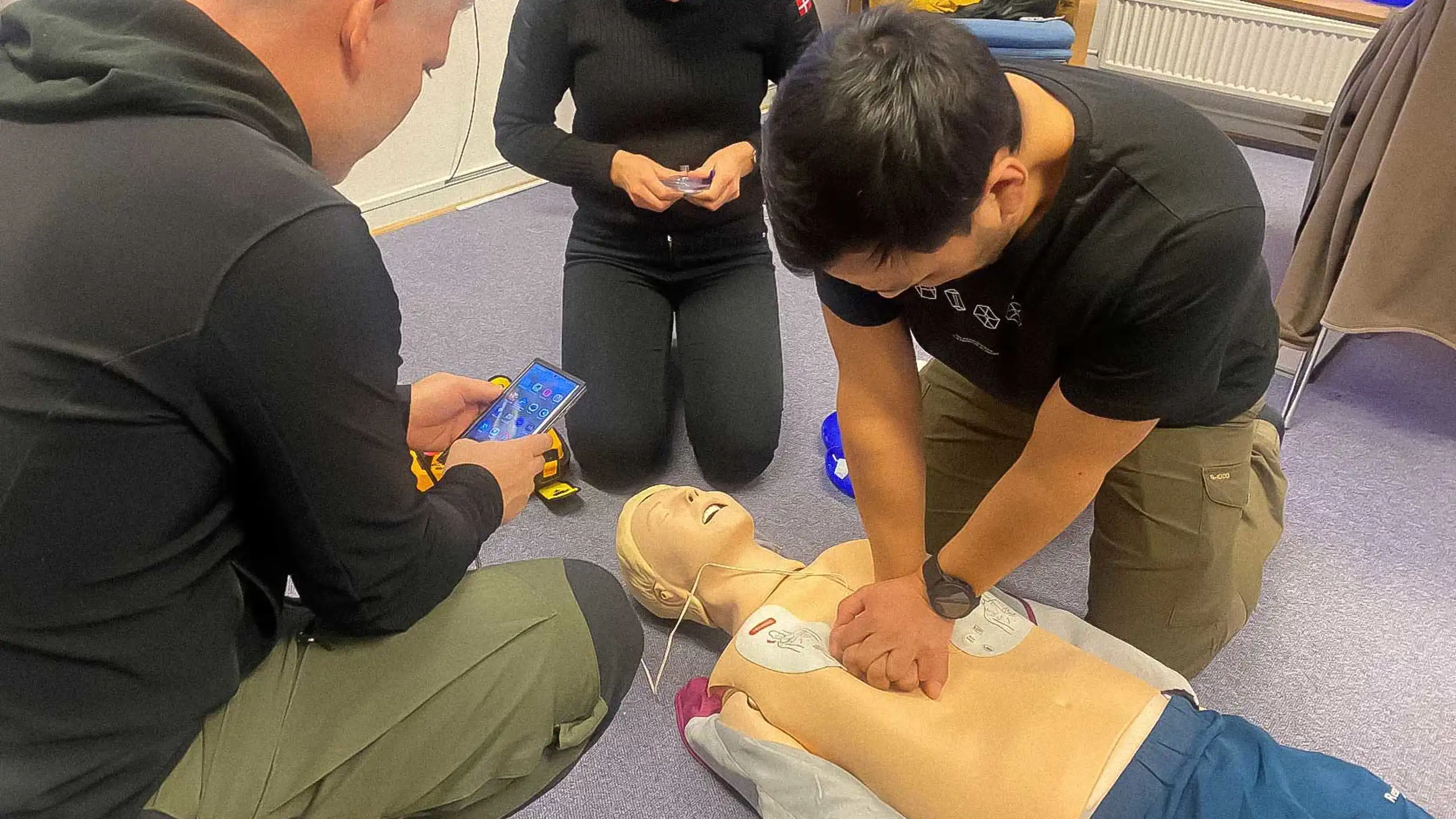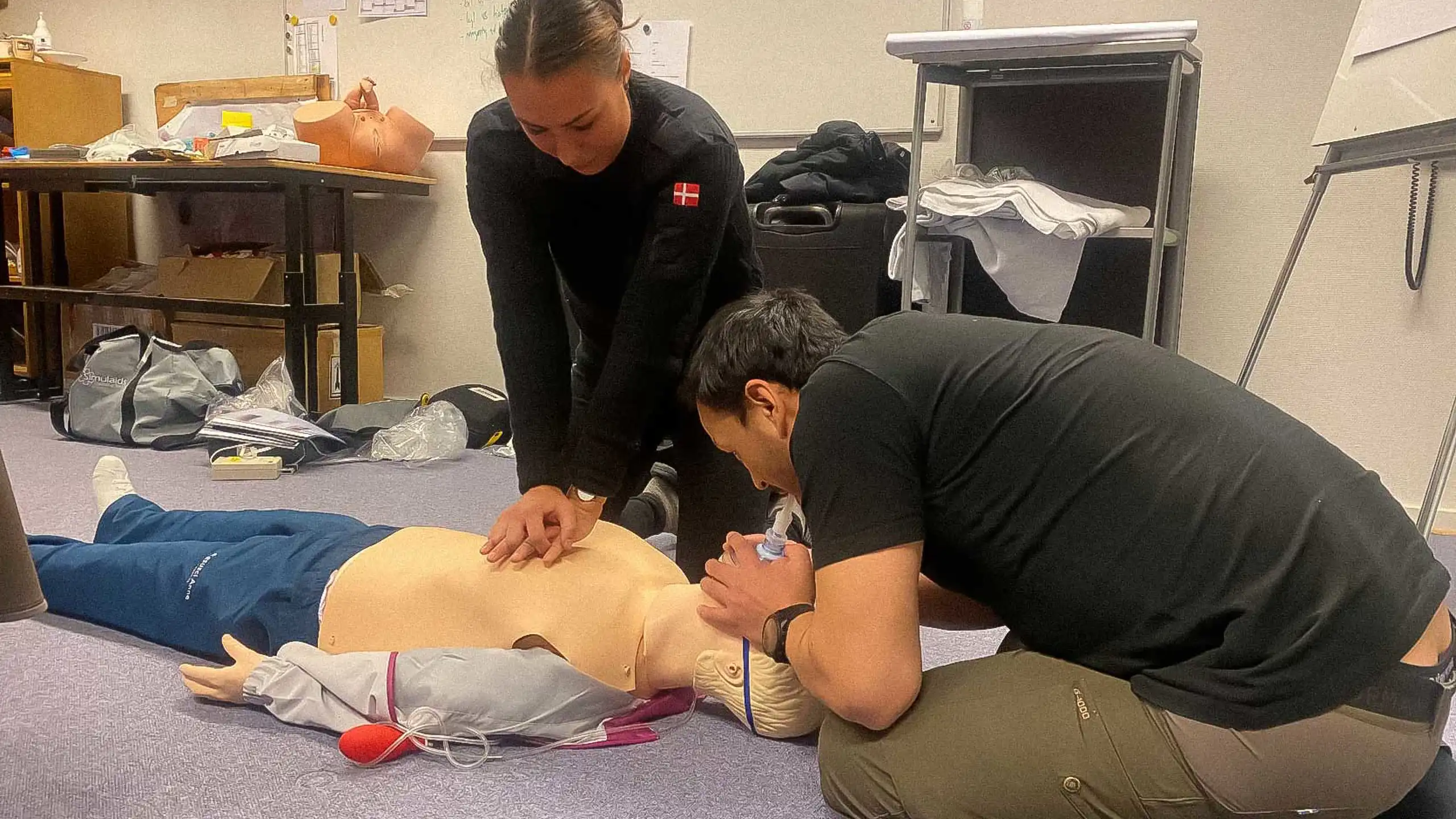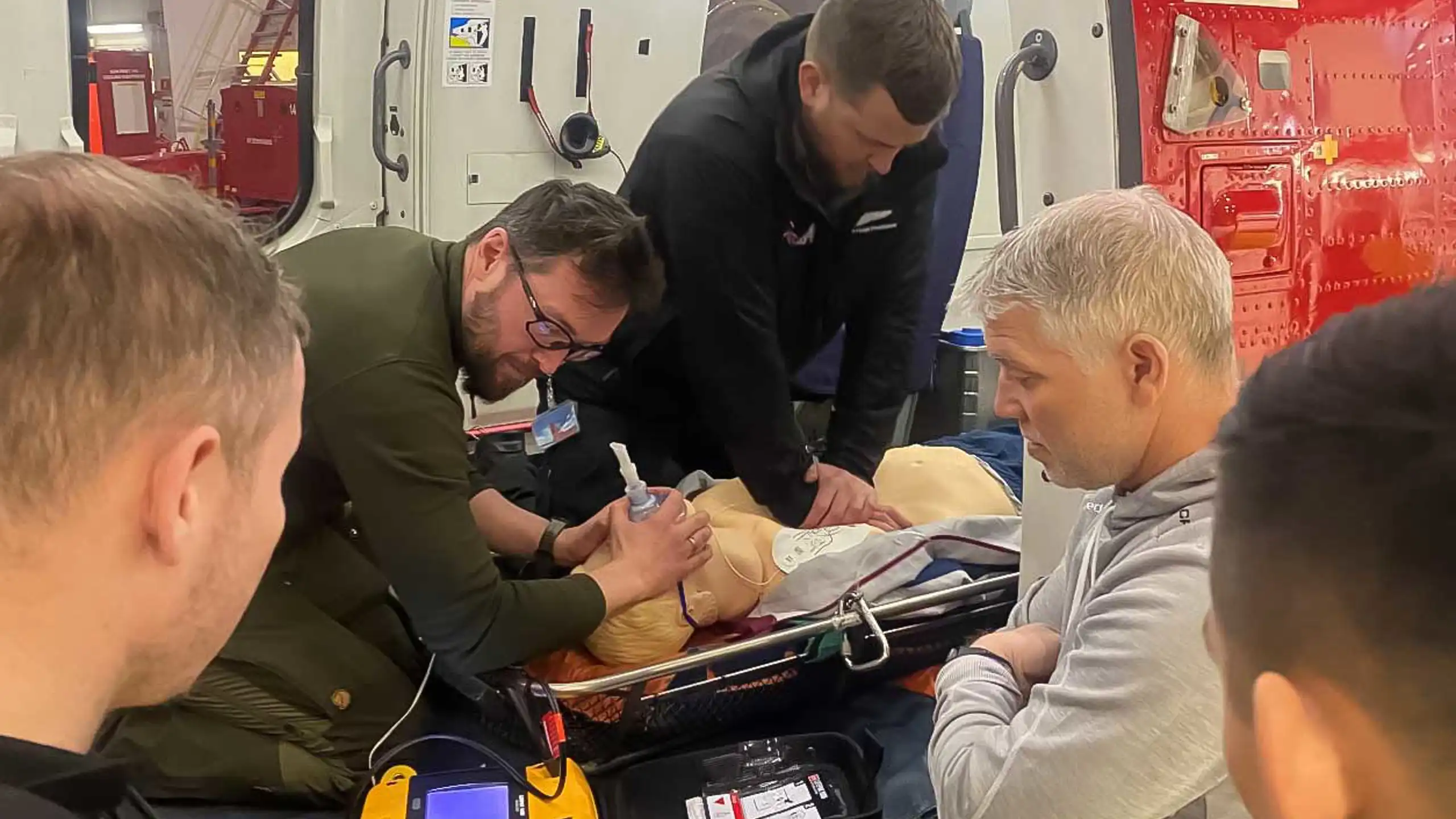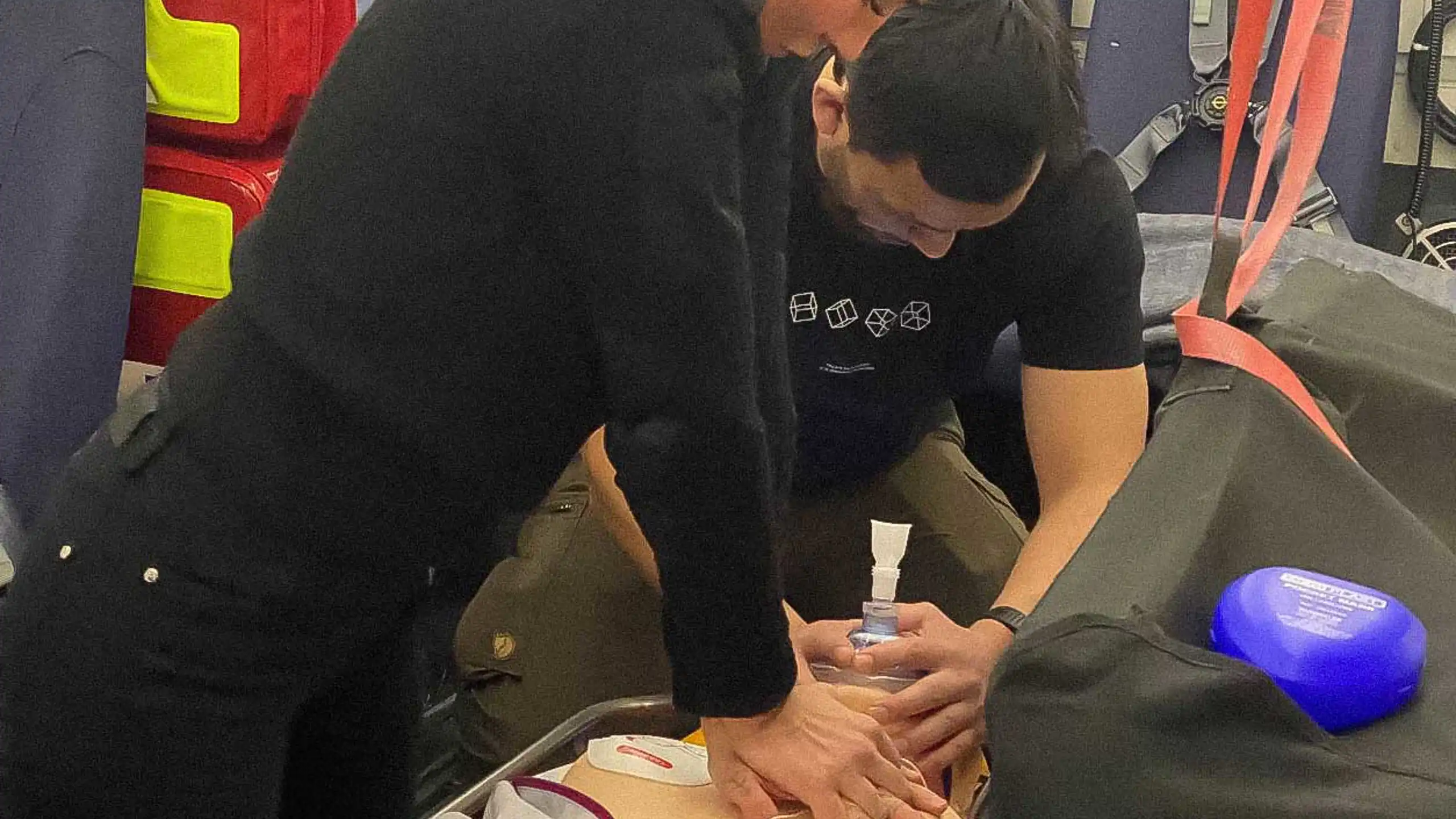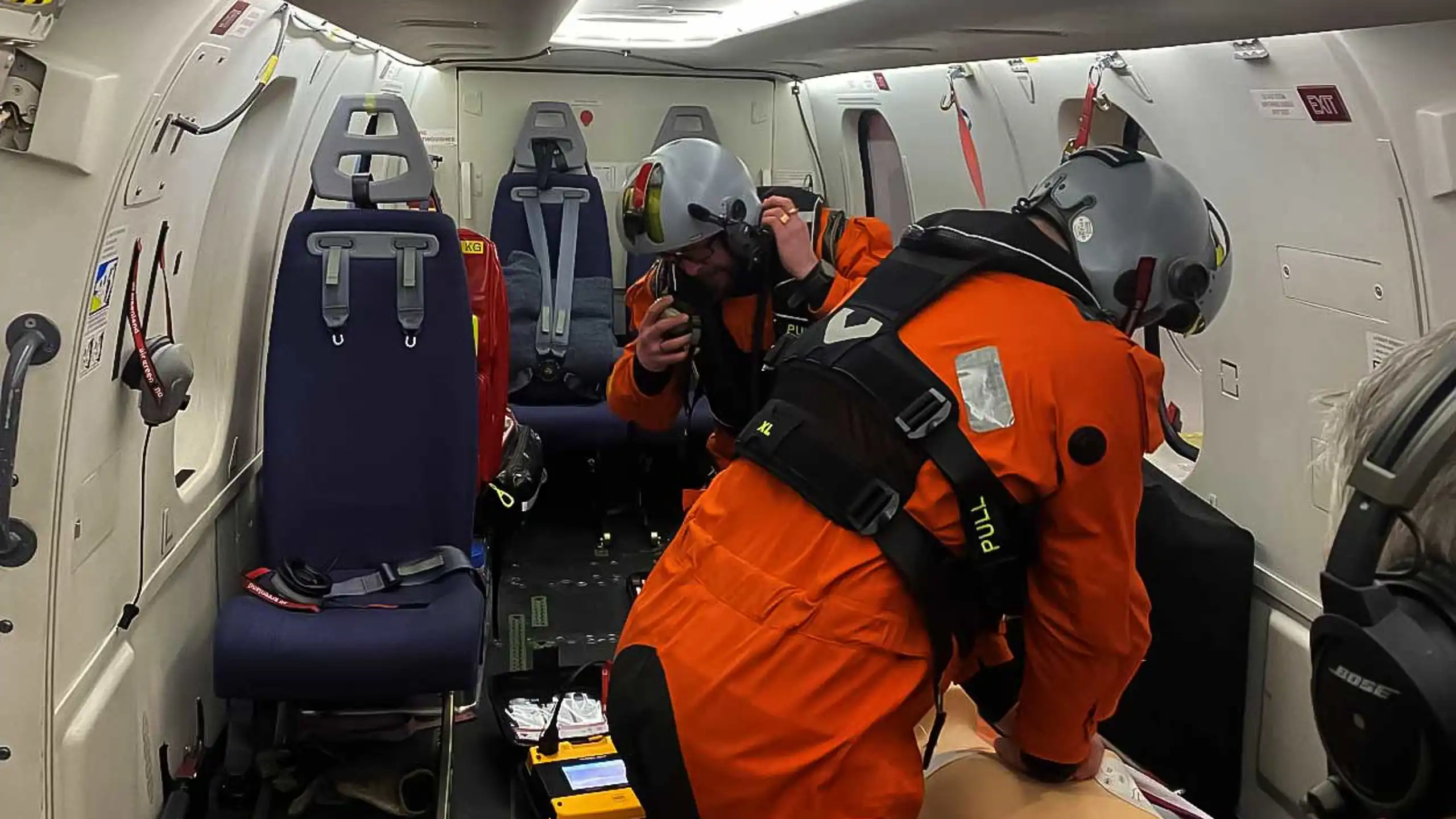 - We have been given a defibrillator on board and have been instructed in its use and practised giving CPR, says Lasse Nymand Petersen, who confirms that the hoist operators have had to treat people with cardiac arrest on a mission before.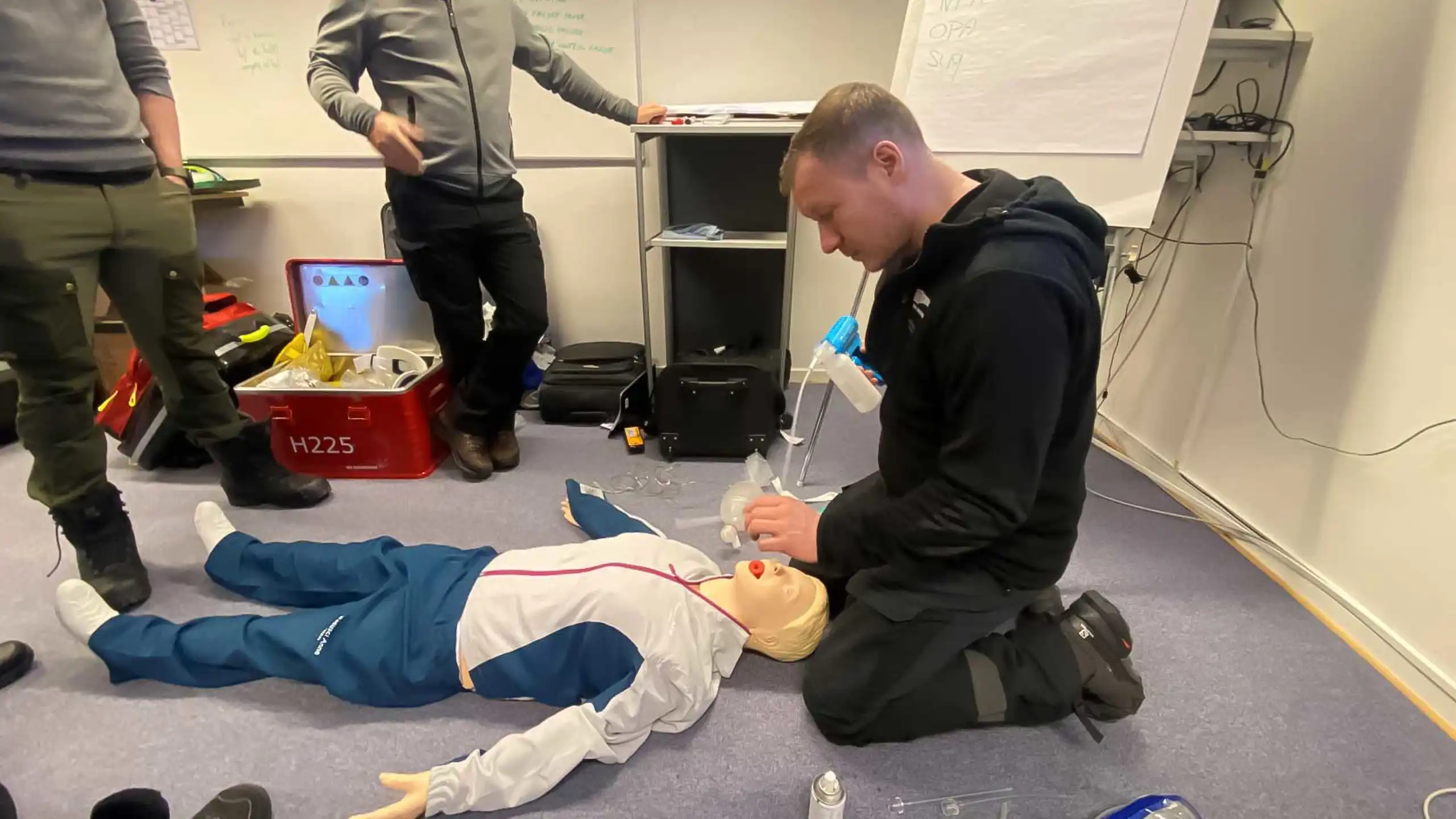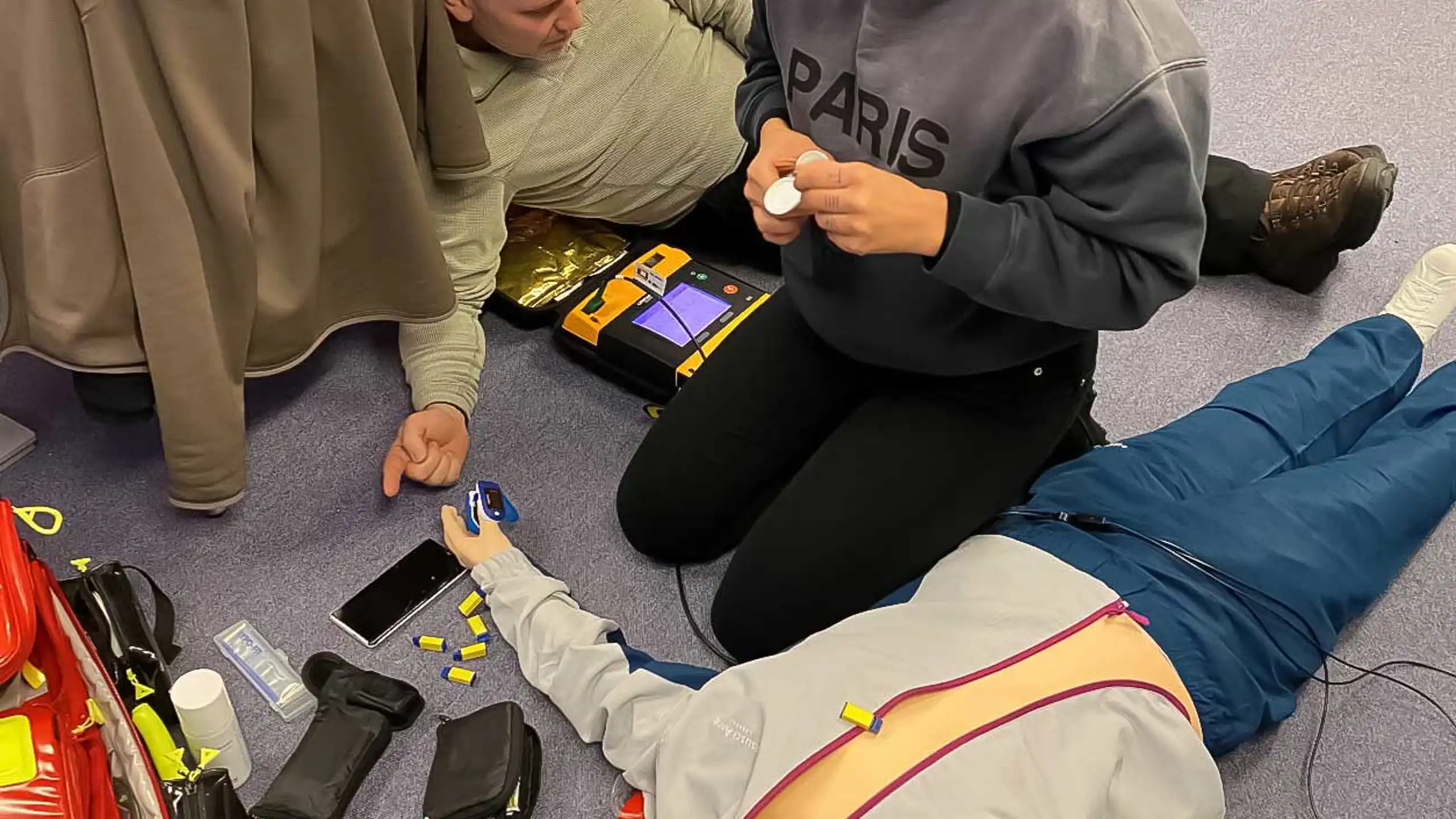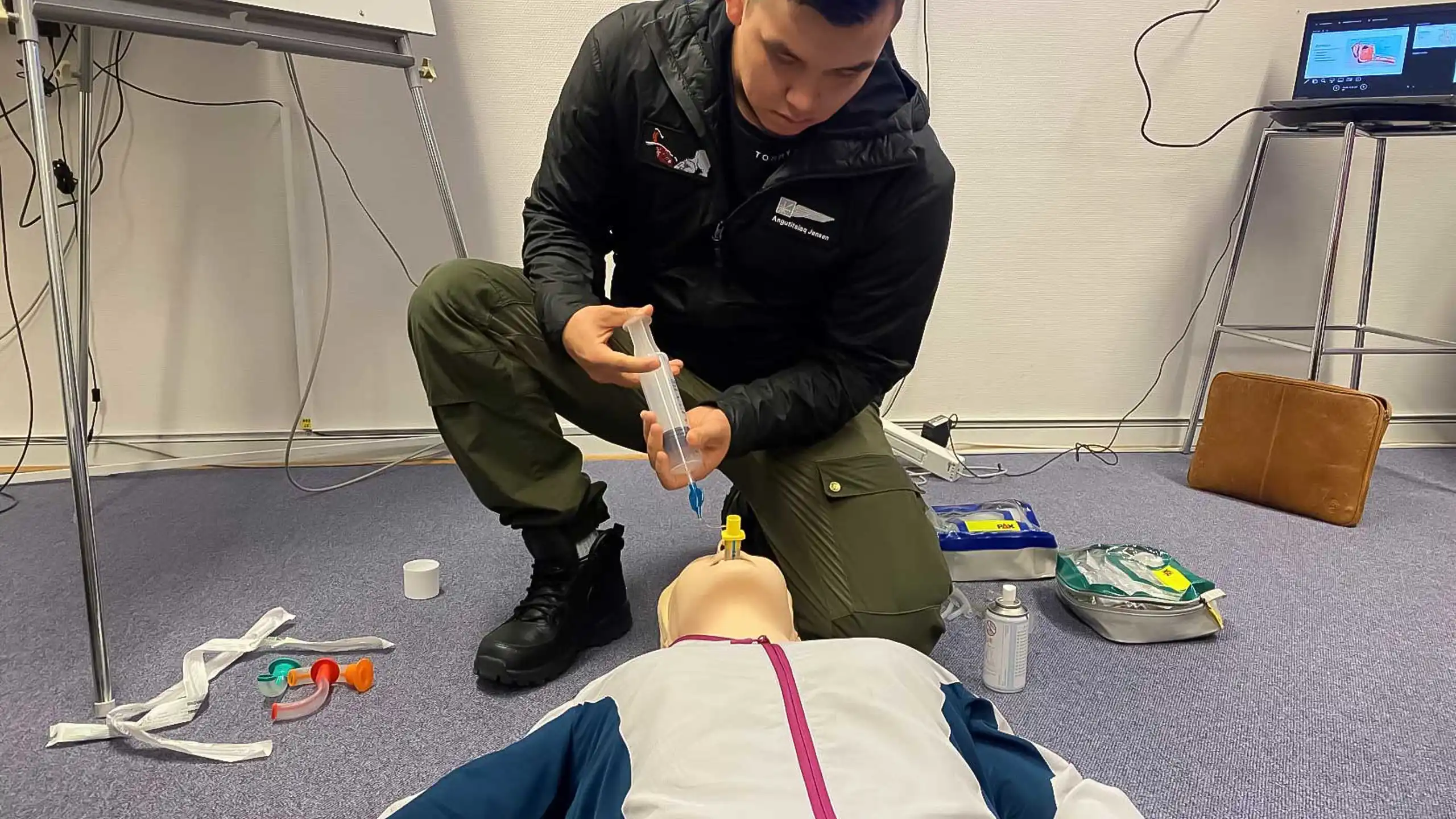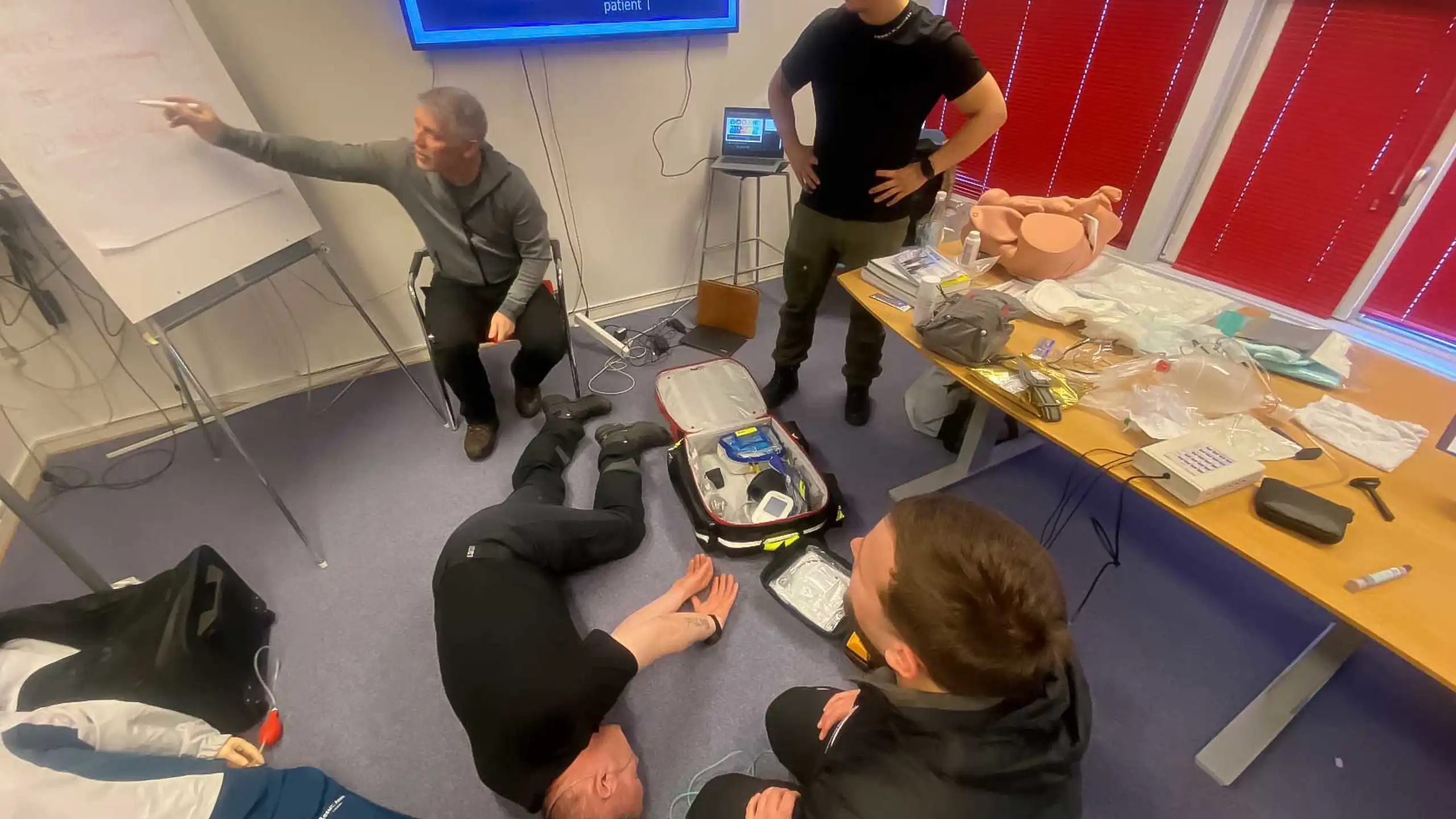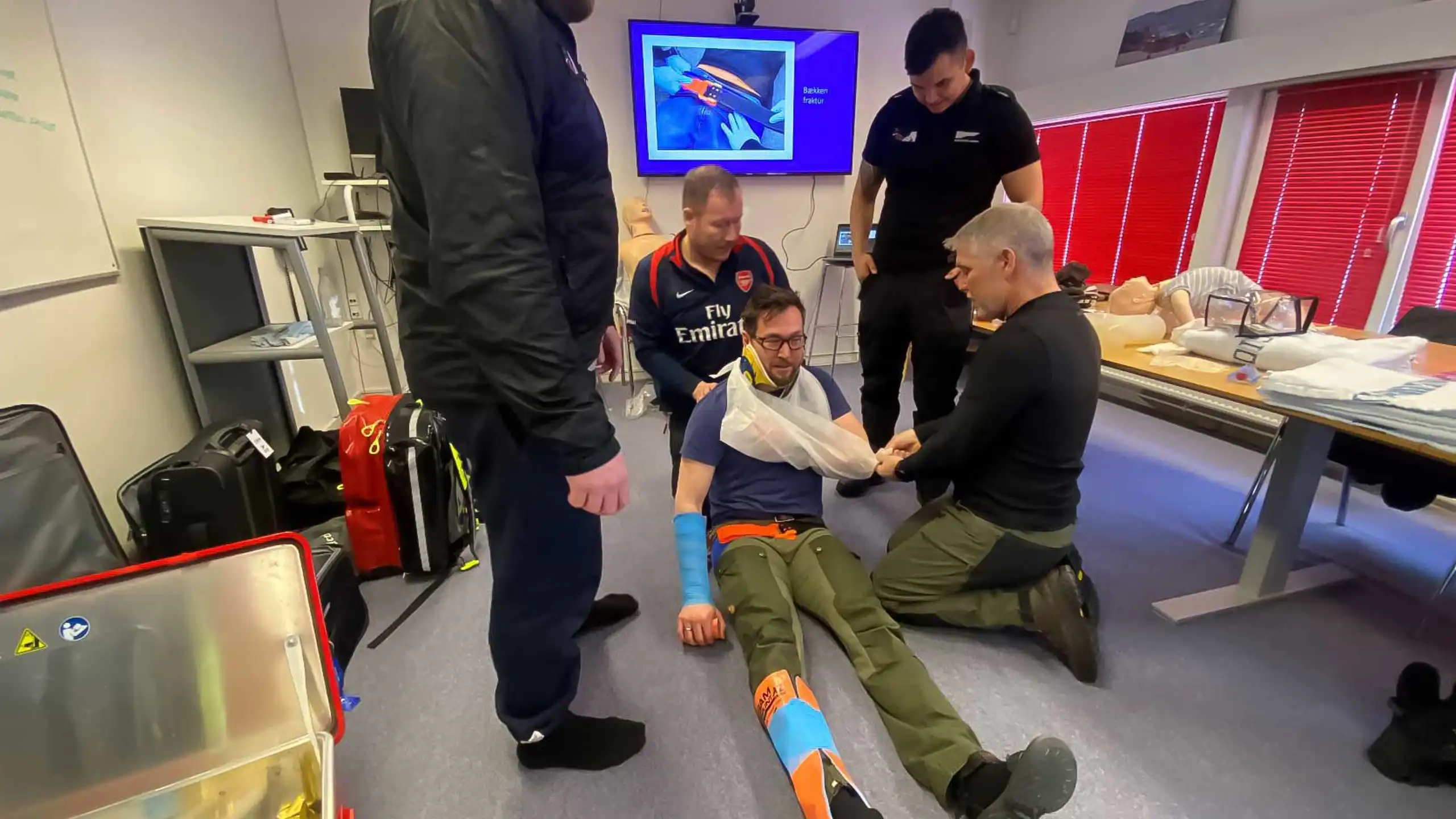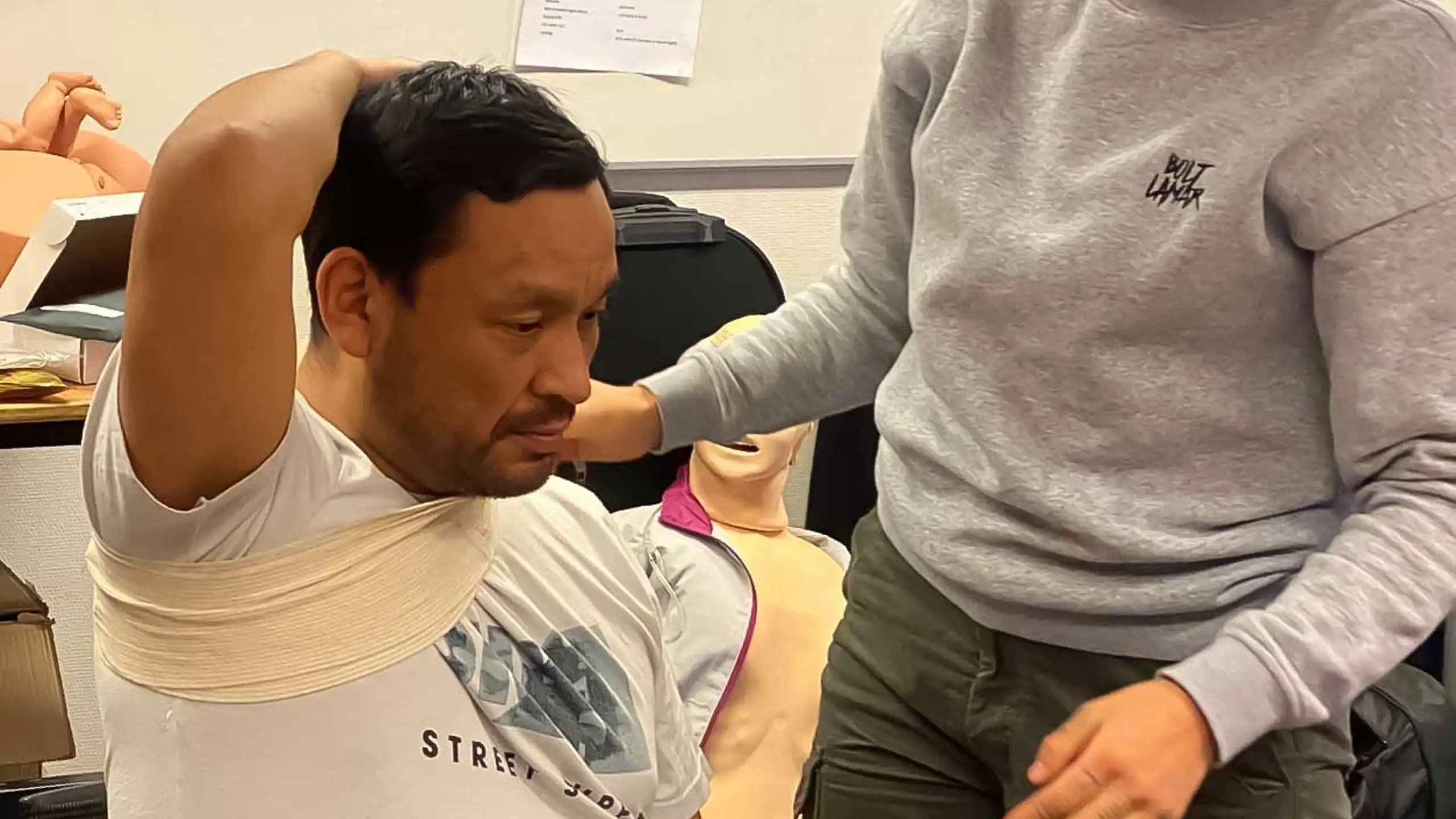 - The course has given us the opportunity to practise the possible situations we may encounter and we feel better equipped for the task. We also got a short introduction to administering medication, which we will dig deeper into later. We have applied to the Health Service for permission to also give medicine, oxygen, antihistamines and similar to medical patients, and if we are authorised to do so, we will receive additional training in this, concludes Lasse Nymand Petersen.  
The seven hoist operators who completed the intensive course are
Lasse Nymand Petersen
Paw Hjortstrøm
Mads Lynge Christiansen
Angutitsiaq Jensen
Aima Jensen
Malik Zeeb Olsen
Patrick Abrahamsen
The eighth hoist operator will also take the course as soon as possible and thus the entire operator group will be able to write Medics on their CV.